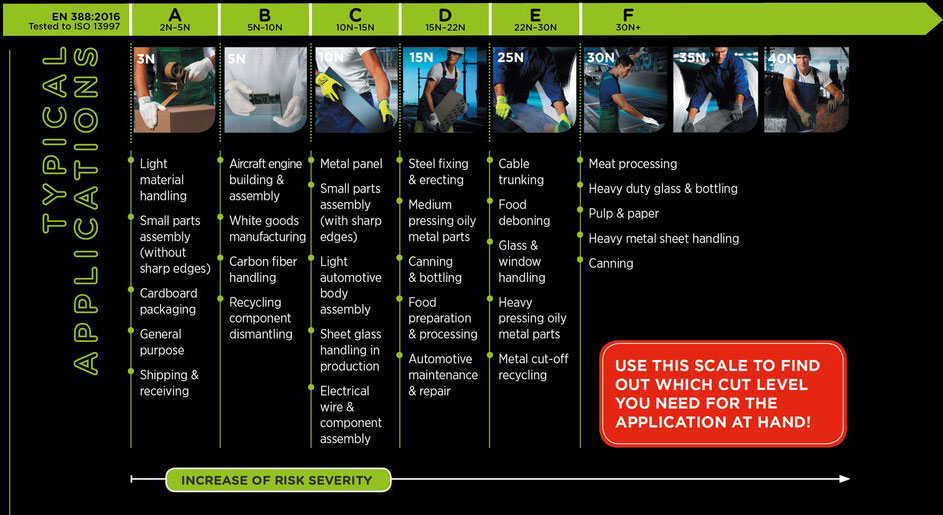 Two years ago, EN 388:2016 was introduced to improve the standards for testing of levels of cut protection offered by protective gloves. After a two year transition period, leading protective glove manufacturer Showa has found there are still gaps in knowledge about the right level of protection for different tasks. "Our team is still frequently asked questions by users and safety managers such as: which cut level is higher, 'A' or 'F'?" says sales director Tony Lynch. [Answer below]
To help glove wearers make the right decision for their hand protection, Showa has produced a new, easy to understand Cut Protection Guide.
The guide can be used as a poster for safety managers to hang up for their workers, so that the key information is visible to all. It will help users make better choices about their protection needs, explaining the tests, how to read the results, and which cut level you need for a given task.
The guide is available in six languages: English, French, Spanish, Italian, German and Dutch and can be downloaded here:
http://cutprotection.showagroup.eu/en
---
(The highest protection level is: F]