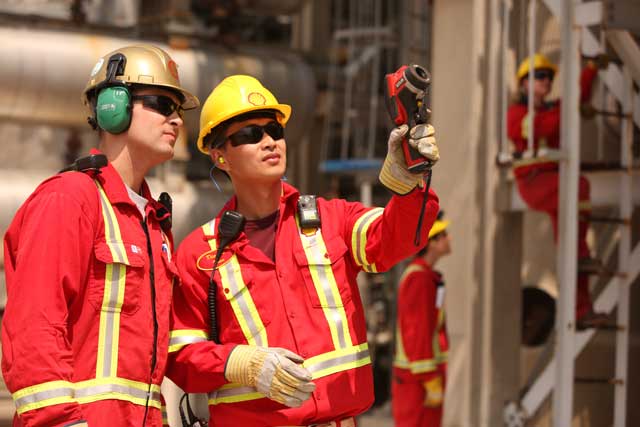 It's an exciting time for the UK manufacturing industry, writes Shahina Kazi, Shell Lubricants UK B2B Marketing Manager. A buoyant market means growth opportunities are aplenty. Operators should be looking at operational measures to lower total cost of ownership, and boost productivity across the value chain.
It's an exciting time for the UK manufacturing industry. A buoyant market has meant that looking forward, growth opportunities are aplenty. To take advantage of this, operators should be looking at operational measures available that will help to lower total cost of ownership, and boost productivity and efficiency across the value chain.
Integral to succeeding in this opportunity is an effective maintenance strategy. However, recent research from Shell Lubricants (see box) reveals that current maintenance practices, including lubrication measures, are often not optimally protecting operations. Over half of manufacturing companies do not recognise that a proactive maintenance strategy could help shorten equipment downtime (55%) or think it would help reduce maintenance costs (53%). Maintenance staff are also feeling the strain with 36% thinking they have too few personnel, and a quarter (25%) feeling a squeeze on maintenance budgets.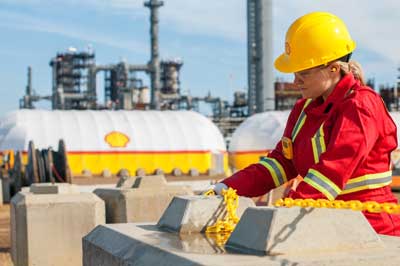 A key element of an effective maintenance strategy is the application of high-quality lubricants. An example of this is the Shell Tellus range of hydraulic fluids. These advanced products have been specifically formulated to meet the demands of modern hydraulic systems. For instance, Shell Tellus S4 ME hydraulic fluid lasts up to 10 times longer than the industry minimum standard oil life. Long oil life means that equipment can operate for longer without interruption: the oil's formulation, which offers excellent wear protection, also helps to prolong the life of the hydraulic pump.
Looking forward beyond current practices, to remain competitive in tomorrow's smart factories, companies must also remain informed and consider the long-term benefits of embracing Industry 4.0. Industry 4.0 is the implementation of new technologies such as artificial intelligence, big data, and the industrial Internet of Things (IoT) in factories.
With the emergence of industry 4.0, maintenance has never been more crucial. Manufacturing businesses have to optimise today's maintenance strategies to accelerate the uptake of the smart factories of tomorrow. In a smart factory, technological advances will allow for remote monitoring, maintenance and servicing as well as communication between different machines, enabling businesses to make data-driven, efficient decisions.
However, while 86% of manufacturers anticipate that Industry 4.0 technologies will result in savings, and 57% believe that they will allow for fewer breakdowns, 61% cite a lack of staff understanding about how the technologies work as a barrier to implementation.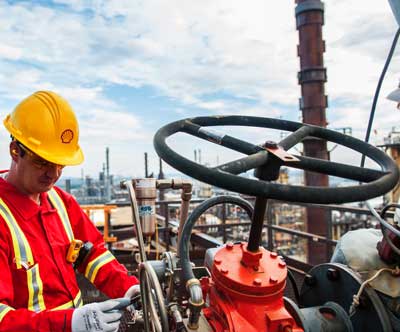 With change on the horizon, collaboration is essential to help share knowledge and accelerate industry progress. With 56% of manufacturers feeling that there is a lack of trusted third-party experts to provide support and with 78% revealing that their maintenance staff would benefit from additional training on effective equipment lubrication, this means that as an industry we must work together to succeed.
Tapping into the knowledge of suppliers will help companies supplement their own resources to deploy field specialists where needed, to find the right technical and organisational approach to maintenance challenges, and optimisation tactics to help protect the bottom line.
Through knowledge-sharing, consultancy and close collaboration, manufacturing companies can draw on expertise from OEMs, parts and consumables developers and industry bodies to achieve measurable efficiency gains, cost savings and an improved return on investment for their equipment, their consumables and their specialist personnel.
With over 260 technical experts available to provide advice, Shell Lubricants has the knowledge and expertise to support manufacturing businesses across sectors in reducing costs and delivering business value.
For more information around how to optimise operations to boost competitive edge, visit the Shell Lubricants website, or download the Optimise Today, Accelerate Tomorrow industry whitepaper from the URL below.
---
The survey, commissioned by Shell Lubricants and conducted by research firm Edelman Intelligence, is based on 350 interviews with power sector staff who purchase, influence the purchase or use lubricants/greases as part of their job across seven countries (USA, China, India, Germany, Russia, Indonesia and the UK) from March to April 2018.
---
www.shell.co.uk/business-customers/lubricants-for-business/plastic-injection-moulding/optimise-today-accelerate-tomorrow.html