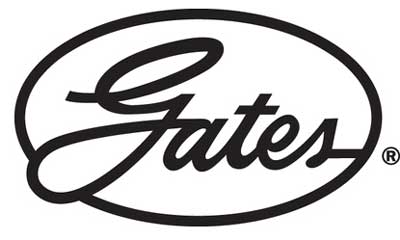 Gates, a leading global provider of application-specific fluid power and power transmission solutions, introduces the PowerGrip GT4 belt: a newly designed ethylene elastomer (EE) high-torque synchronous belt for industrial markets.
The PowerGrip GT4 reflects Gates' dedication to innovation in materials science and process engineering. Many of the elastomer synchronous belts in the market today are made using chloroprene, which has performance limitations. The PowerGrip GT4 belt replaces this with a special EE formulation that delivers much higher performance.
PowerGrip GT4 has the highest power-carrying capacity in the segment, a larger temperature range and improved chemical resistance. For machine builders, this creates design flexibility and improves the ability to fit a belt drive into smaller spaces or to utilise more torque. Distributors can differentiate with a higher-performance offer and users running industrial drives experience a lower total cost of ownership.
Tom Pitstick, CMO and senior vice president of product line management for Gates, adds: "PowerGrip GT4 belts eliminate the need for lubrication and maintenance, run quietly and reduce contamination risks, further extending our ability to replace traditional chain drives in key end markets."
Gates will offer a full portfolio of PowerGrip GT4 belts in 8mm and 14mm tooth pitches, and lengths exceeding 6.5m.
---