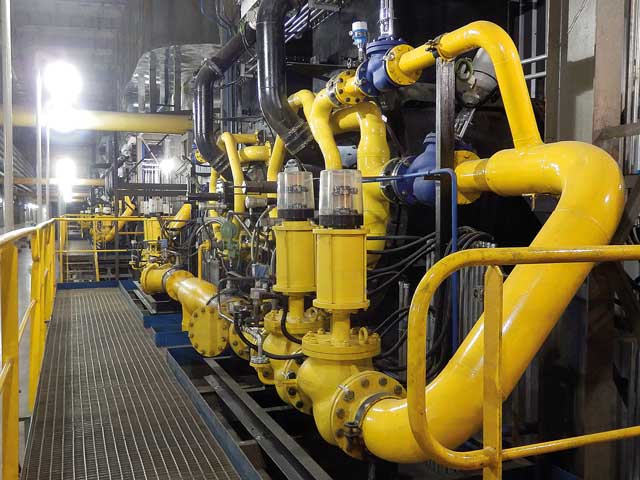 Achieving NOx emission levels below 30mg is possible, says SAACKE Development & Process Engineer Dr Ing Christopher Rosebrock
Revised emissions standards published by the EU in 2017 will impose a significant reduction in NOx levels for large combustion plants (over 50 MW). The exact values will be transposed into national law by 2021, although the mandatory limit values have not yet been definitively set. However, the European Union's Best Available Technique (BAT) reference document on this subject gives the emission levels in the table below as the state of the art.

Both existing and new gas-fired plants are affected by a reduction in permissible NOx emissions. Operators of heavy oil and fuel oil boilers which have been converted to natural gas will therefore face considerable challenges because the high combustion chamber heat load of existing plants already makes it difficult to comply with the legal limit levels.
In general, two different technical approaches to reducing NOx emissions are in use: primary measures, which are based on a modified combustion management system (low-NOx technology); and secondary measures, which are downstream of the combustion system (flue gas cleaning). As a rule, secondary measures are associated with high investment costs and additional operating costs, so many plant operators prefer to use low-NOx combustion systems, which are less costly.
Although existing plants with low-NOx technology can currently be operated sufficiently confidently below the legal limits, the BAT values in the table underline that the NOx requirements for large combustion plants will tighten in the near future.
Even now, emission limits in some countries are much stricter than in Europe. China in particular requires NOx emissions below 30 mg/m³ for new and existing gas-fired plants in the Beijing area. This is near the limits of current low-NOx technology.
The typical primary measures for NOx reduction, such as increased recirculation of exhaust gas or high excess air, lead to rising operating costs of blowers and efficiency losses due to increased exhaust gas losses (see ordinance BlmSchV of the Federal Emission Control Act in Germany) and in some cases even to unstable operation of the combustion plant. Only the most advanced technology and the coordinated combination of various primary measures can reliably achieve such low NOx emissions over the entire output range.
For more than 80 years, SAACKE, based in Bremen, Germany, has been continuously developing new and more efficient combustion technologies to reliably and safely meet the constantly increasing requirements resulting from stricter emission limits. Already a large number of SAACKE firing systems are equipped with the Ultra-Low-NOx technology, which can also reliably meet the strict emission limits in China. Even heat generators with up to 60% higher combustion chamber heat load (compared with conventional heat generators) can be operated confidently below the legal limits with this technology. Figure 1 shows the exhaust emissions achieved over the output range for a large combustion plant in China with a highly loaded furnace.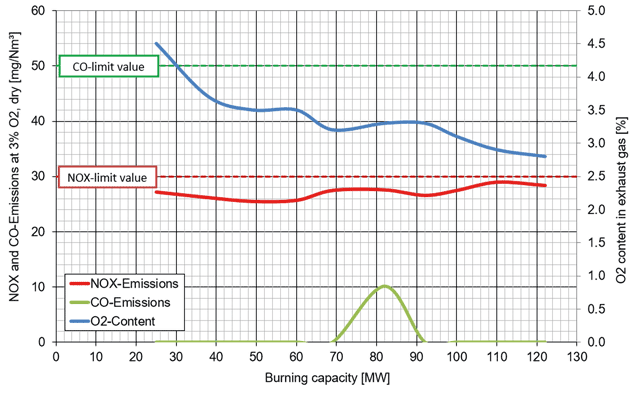 Although the current emission regulations in Europe for existing plants are still far away from these extreme (by our standards) values, the current BAT reference document clearly shows the direction of the future targets of the European Union, especially for new gas-fired plants. And the document is to be transposed into national law as early as 2021.
The requirements that large combustion plants are expected to meet are a challenge – but they can already be solved today through new technologies and individual assessment.
---
SAACKE Combustion Services Ltd, Langstone Technology Park, Langstone Road, Havant, Hants PO9 1SA
Tel. 02392 333900 email: ukadmin@saacke.com