Early career engineers, engineering technicians and apprentices are invited to share stories of their routes into the profession as part of an EngineeringUK campaign to help inspire future generations to consider STEM careers.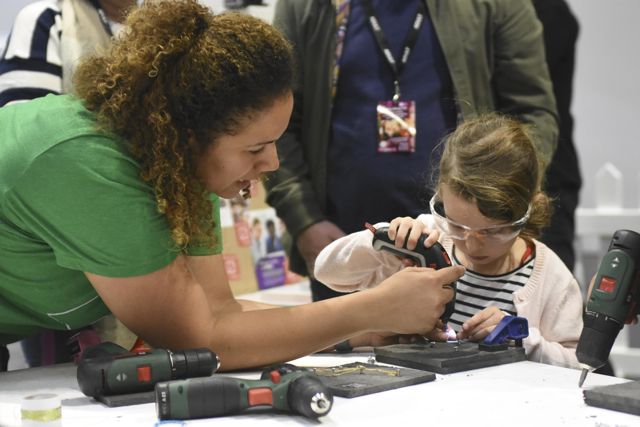 The organisation is hoping to build up a series of case studies through Tomorrow's Engineers, showcasing what engineers do in their day to day work and how different individuals started their careers, through both academic and vocational paths.
The aim is to help young people understand how jobs in engineering can be achieved and how their interests can play a central part of their future professional life.
Submissions from those working in newer and expanding areas of the sector – from computer and software to biomedical engineering – are particularly sought, as well as those from underrepresented groups such as female or BAME engineers.
EngineeringUK emphasises that many young people are motivated by the opportunity to address global challenges, but do not realise how central engineering is to solving these problems.
It adds that there is currently a critical shortfall in young people on pathways to fill future roles; demand for engineering skills is high and will continue to rise in the future. EngineeringUK estimates the UK will need around 203,000 roles requiring engineering skills to be filled annually until 2024.
"By showing young people that engineers from similar backgrounds to themselves are engaged in well paid and fulfilling careers and by letting them know how to go about pursuing such a career for themselves, Tomorrow's Engineers hopes to show young people that there is potentially a place for them in engineering," the organisation says.
Engineers interested in helping promote their work and taking part are encouraged to get in touch via www.tomorrowsengineers.org.uk/mystory