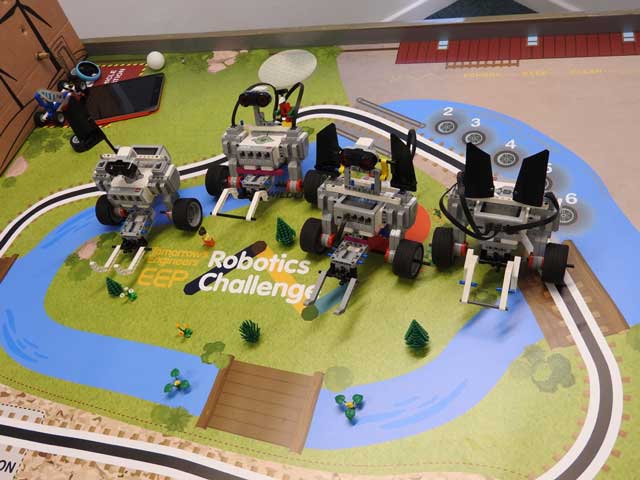 Over 550 schools are set to take part in this year's Tomorrow's Engineers EEP Robotics Challenge. Students will build, program and control Lego robots for a series of environmentally themed missions to discover what engineers can do to create a more sustainable world.
They will have the chance to be crowned UK winners at the competition finals taking place at the Big Bang Fair in March 2020.
The student teams will build a Lego Mindstorms Education EV3 robot and program it to complete a speed and control test and perform a set of environmentally-themed tasks such as planting a tree. They will also present ideas of how engineers can help future-proof the world.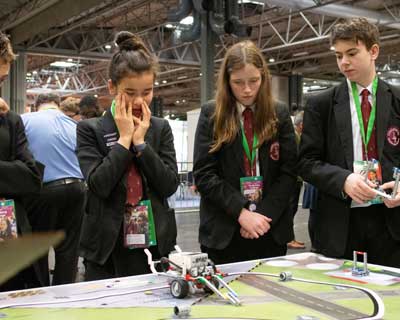 Dr Hilary Leevers, chief executive of EngineeringUK, said: "We've seen young people around the world coming together to demand action over climate change. The next generation can be part of the solution by choosing engineering careers that will be central to generating affordable and sustainable energy, and to solving other global challenges, like access to clean water and sanitation.
"The new environmental challenge was chosen for the Tomorrow's Engineers EEP Robotics Challenge to address an issue that many of us are passionate about and inspire students as they discover exciting new skills and careers in engineering, technology, robotics and computing."
Demand for engineering skills is high and will continue to rise in the future – EngineeringUK estimates that the UK needs tens of thousands more engineers annually.
Dr Leevers added: "Communicating the breadth and variety of engineering careers to young people is vital for the future of the UK economy."
Now in its fifth year, the Tomorrow's Engineers EEP Robotics Challenge encourages young people to put coding and teamwork skills to work. Teachers also benefit from taking part in the challenge and are supported through professional development training days and online mentoring.
Marc Fleming, head teacher of McLaren High School in Callander, Scotland which has been a UK finalist several times, said: "If you are a school that is thinking of taking part for the first time, do not hesitate in taking up the challenge: your young people will love it."
The Tomorrow's Engineers EEP Robotics Challenge is led by EngineeringUK and The Helsington Foundation in partnership with the RAF, Network Rail and supported by Rolls-Royce.
---
To find out more or apply to be a volunteer, visit: www.tomorrowsengineers.org.uk/robotics