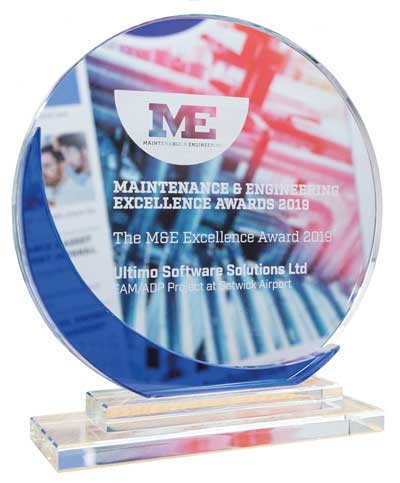 This year we launched the M&E Excellence Awards, with the aim of recognising excellence and innovation in asset management, engineering, and maintenance throughout the manufacturing and process industries. Some 36 entries from 18 organisations made the shortlist, published in M&E last issue.
The judges have deliberated, and in November we were delighted to announce the winners at a presentation lunch at the Institution of Mechanical Engineers in Westminster.
Below we present the details of the winners. As you'll see the successful companies ranged from multinationals to small specialists. But all deserved their success, and we extend our congratulations.
---
M&E Excellence Award
Maintenance Project of the Year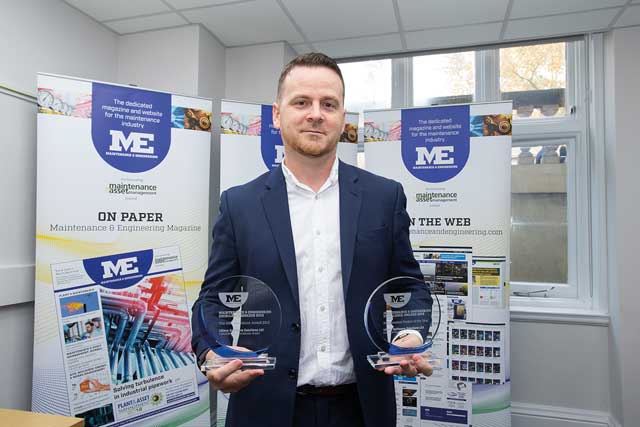 Ultimo Software Solutions
EAM/ADP Project at Gatwick Airport

Implementation of the Ultimo enterprise asset management system at Gatwick took the honours not just in the Maintenance Project of the Year. It also won the overall M&E Excellence Award, as the project that, in the view of the editor, was the most deserving of a special accolade on the basis of innovation, productivity or potential impact across industry.
Implementation of the EAM was part of a greater project – the Asset Data Platform, or ADP Project. Gatwick's existing EAM solution had been in use for a long time, data was undermined by duplication and unreliable input and it was difficult to trust trend analysis, and nearly impossible to generate reports to help Gatwick to improve its maintenance activities.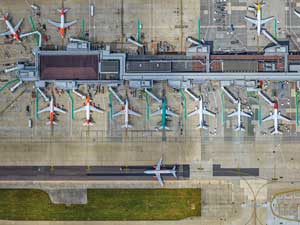 The ADP project, for which independent consultant Oliver Kane acted as programme manager on behalf of Gatwick Airport, was a business transformation programme intended to help Gatwick to manage and maintain its entire £2.3bn asset base. It will enable the airport to initiate, plan, design, build, commission, maintain and decommission assets.
Implementation took 18 months from design to going live, creating a platform the airport will be able to build on for the next five to ten years. An important element was cleaning up data integrity.
The project was successful and was managed within budget. Before going live a pilot took place, which was so successful that the technicians didn't want to go back to the old system. Improvements were felt within a few weeks of going live. The new software allows real-time information retrieval, and administration time has been reduced. The Ultimo software, especially the mobile app Ultimo Go, provides technicians with a readily accessible interface. Technicians say that the system is quick and intuitive; collaboration is said to have improved and there is better integration of maintenance and engineering.
M&E editor David Fowler said: "This ambitious and far-reaching project to transform Gatwick Airport's management of its entire £2.3bn asset base was completed within budget and has been enthusiastically adopted by staff. It is a worthy winner of this year's M&E Excellence Award."
---
Asset Management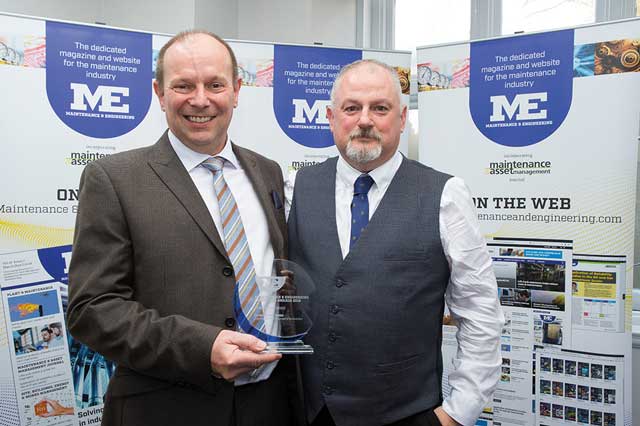 Severn-Trent Water
Applying Overall Equipment Effectiveness
In 2017 a small team of a utility company's operational engineers gathered to review and improve the company's maintenance strategy and operations.
It was clear O&M schedules were not always adding value, often introduced in response to incidents and events. Proactive care was often seen as an unwelcome overhead and lacked priority in the organisation.
The team sought a way to move the organisation to an active culture and improve asset performance. The approach adopted was to adopt the industry standard asset management strategy Overall Equipment Effectiveness.
The process was based on a foundation of OEE and a "factory thinking" mindset. An important component was to address failure modes and the causes of asset failure, using techniques such as failure mode and effects analysis and root cause analysis.
Working with colleagues, the team produced bespoke O&M care plans, applying standards consistently. Departures from standards were managed, and the use of condition monitoring was increased.
OEE is now embedded as the core principle in asset management. The process has saved £126,000 on power bills, £39,000 in overtime, £342,000 in capital expenditure and over 1,200 days of reactive maintenance.
The judges said: "This programme clearly showed how the combination of OEE and asset care routines can change mindsets from an outlook of maintenance as a necessary evil to one of optimising the quality and resilience of asset outputs."
---
Employer of the Year Award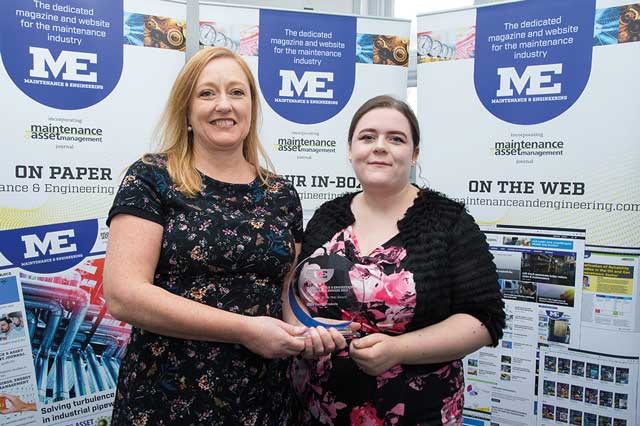 EOGB Energy Products
EOGB Energy Products is a multi-faceted company, manufacturing its own products, distributing products from burner and boiler manufacturer Baltur and training gas and oil engineers.
Most of its employees remain with the company for at least 10 years. It attributes this to a continued investment in staff development, a willingness to accommodate the personal and professional needs of staff, and a general positive atmosphere at the company.
It has a fully accredited training and assessment centre, where both external and internal candidates can improve their skills and knowledge in a variety of areas.
It runs commercial burner training at the Baltur test centre in Bologna every summer, to provide engineers with hands-on experience of firing large commercial burners. It puts faith in people from all industry backgrounds, putting together bespoke training programmes to help them achieve their aspirations.
It believes small adjustments can make a big difference to the morale of employees, for example changing working hours to 8:30am-4:30pm so employees can avoid rush hour traffic.
The judging panel's verdict was: "This is a company that clearly cares for its employees and gives them the opportunity to shine; as a result, employees feel valued and supported in their personal development challenges."
---
Product Innovation of the Year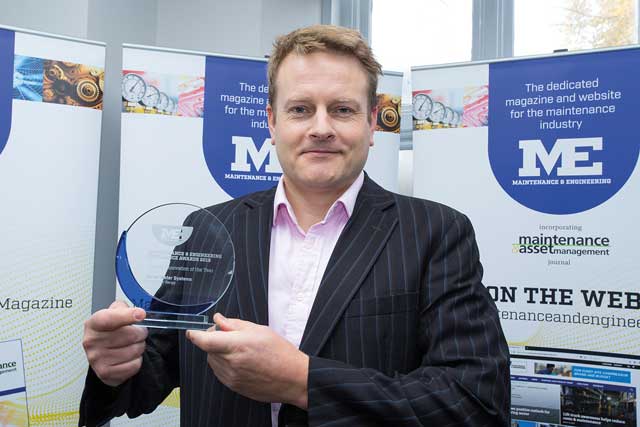 Amiad Water Systems
Sigma Filter Range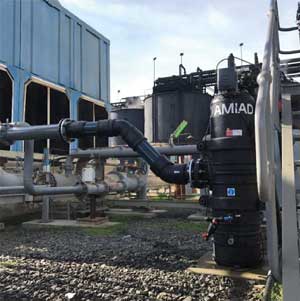 Wth its new range of Sigma filters, Amiad Water Systems set out to offer gains in productivity, reduced costs and a reduced carbon footprint. The filters feature self-cleaning screens, making them considerably more environment-friendly than the disposable cartridge type of filter, as well as saving on the downtime needed to replace cartridges.
The automatic self-cleaning function uses suction scanning technology to clean the stainless steel weavewire screens, which are available with mesh sizes from 50 to 500 micron.
A new stand-alone filter controller offers full monitoring and control functions through an app, allowing the user to access performance data on a smartphone or tablet.
The cleaning sequence can be started according to a time interval set on the controller, by a signal from the pressure differential sensor, or started manually from the app.
The judges' verdict was: "With its self-cleaning screens the new Sigma range of filters provides a greener alternative to disposable cartridges, with the ADI-P app providing full monitoring and control."
---
Process Innovation of the Year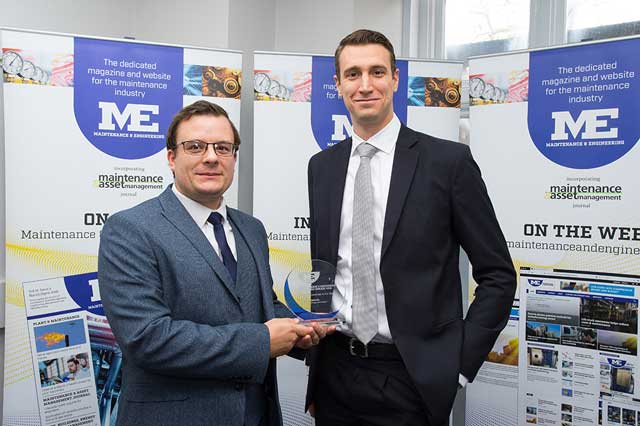 Quantum Controls
Drive Asset Management System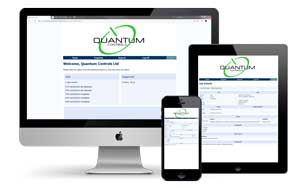 Quantum Controls operates over 100 service contract partnerships throughout the UK.
Its customers operate large sites with hundreds of drives but often the maintenance records for these were incomplete. This meant that when the company's service engineers came out to sites they would be unable to see what work had already been done on any given drive.
The company set up a special team and invested £35,000 in developing a drive asset management system. This is accessed via smartphone, tablet or computer using a web browser, and it allows customers and service engineers to access details of the full maintenance history of each drive, progress of jobs which are open or scheduled and the status of any equipment on order.
Users can retrieve copies of maintenance reports, job sheets, inspection certificates and photos taken by service engineers. Feedback from customers says it saves hours of administration work.
The judges said: "Quantum's drive asset management system puts all the data at the fingertips of service engineers so they can start work without delay."
---
Training Initiative of the Year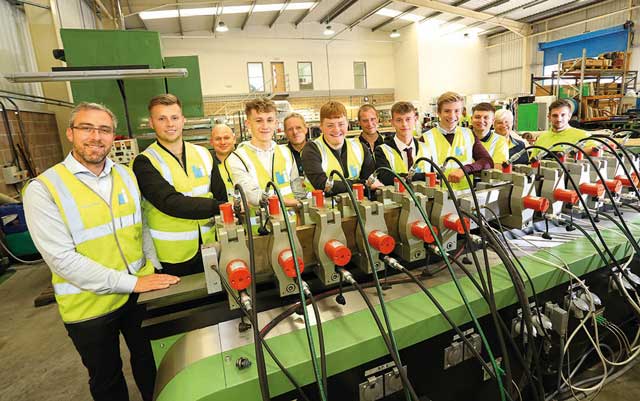 Houghton International
Apprenticeship and Training Programme
Houghton International provides a high-quality repair and maintenance service for electrical rotating equipment.
Its apprenticeship programme has been integral to the company's growth from its inception 30 years ago, and many former apprentices have continued to senior roles in the business.
Approximately 20% of its current workforce are at some stage of an apprenticeship and it recruits 5-10 new apprentices each year. The company recently introduced an internal training programme to supplement the training received through its external providers.
Over four years, apprentices spend time in each operating division to find their preferred area of development. Apprentices are fully involved with innovation in the company's processes.
An example: in an HNC final year project the apprentice designed a jig, with the company's research and development department, which helped the company win a prestigious contract for a major train manufacturer.
The judges said: "The company's combination of internal training and mentoring to encourage innovation and practical improvement projects is clearly achieving benefits for the company, the trainees and the mentors."
---
Health and Safety Award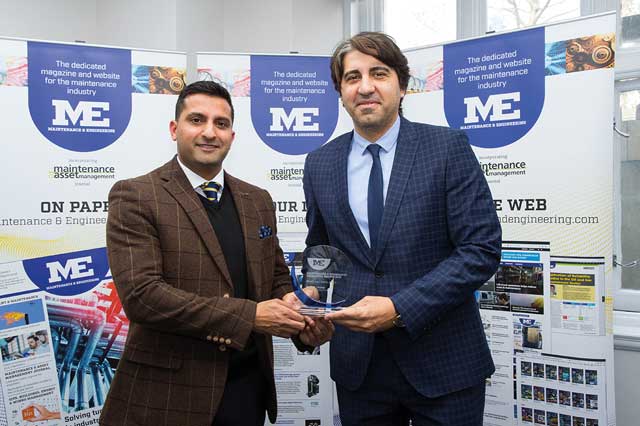 Total (UK)
Folia Metalworking Fluids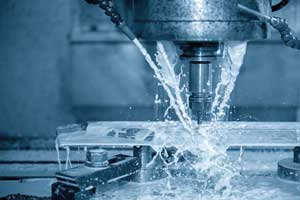 In February this year Total launched Folia, a breakthrough in metalworking fluids because it is water based and sourced from biological raw materials. As a result it has a range of health, safety and environment benefits. These include being odour-free and producing no fumes because of its high cooling capacity. It uses less hazardous components, is kinder to skin in direct contact, and doesn't make floors slippery. It is safer for the environment, and doesn't have any special disposal requirements.
Moreover, with excellent cooling power and lubricity it also promises gains in productivity, longer tool life and lower operating costs.
The judges said: "Total's biosourced metalworking fluid Folia provides important benefits for health, safety and the environment alongside gains in productivity."
---
Predictive Maintenance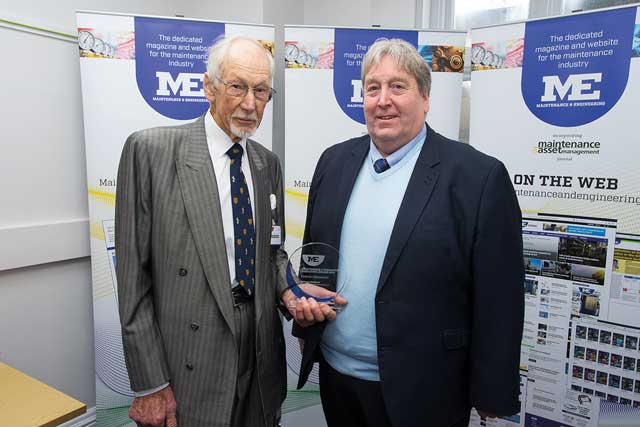 Balance Systems
B-Safe Spindle Monitoring System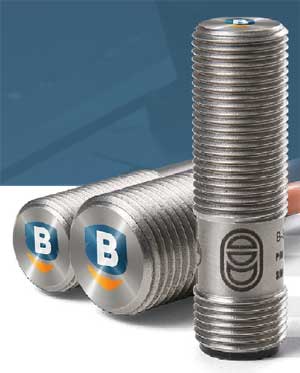 B-Safe is a new monitoring and diagnostics system for spindles and machine tools, based on the continuous analysis of vibration and temperature.
The miniaturised head contains a 3-axis MEMS 3D sensor, a single-axis piezoelectric sensor, a temperature sensor and the CPU. Digital filters and algorithms screen out false alarms.
The system can be configured according to customers' needs, to provide alarms, real-time data, FFT analysis, logging of events, waveform recording, trend statistics and a service history log.
The B-Safe is Industry 4.0 ready, allowing data downloading and remote and online data access.
The judges said: "B-Safe is a very impressive all-in-one monitoring and analysis system for spindles and machine tools".
---
Energy Efficiency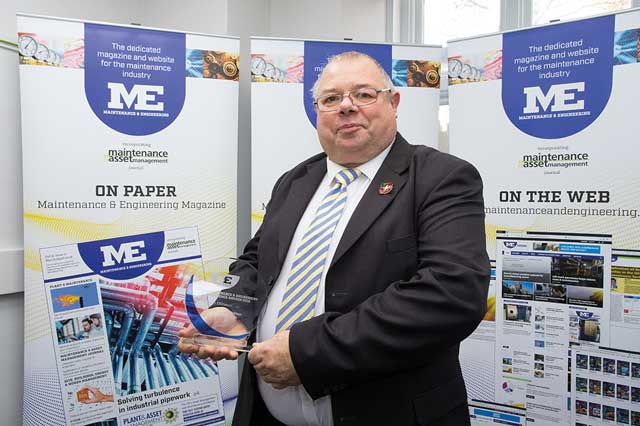 Brammer Buck & Hickman
Compressed Air System Audits
In compressed air systems, up to 30% of a compressor's output is lost through air leaks – a significant source of wasted energy and money..
Brammer, Buck & Hickman's Compressed Air System Audits address this through identifying leaks and providing recommendations to improve the efficiency of their customers' systems.
The company uses state-of-the-art ultrasonic technology to identify the source of air leaks. It provides a detailed report on any leakage found in the system, showing the location, size and an estimated monetary value for each leak, and recommendations for fixing the problem. The audits help to optimise use of compressed air, reduce wasted energy and noise, extend equipment life and increase productivity.
The judges said: "Brammer Buck & Hickman's compressed air system audits detail the size, location and costs of air leaks to help customers attack a significant source of waste."
---
The judging panel for the awards was made up of members of M&E's Editorial Board, and brought a wealth of knowledge and expertise in the field of maintenance and asset management to the task of assessing the submissions.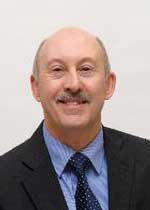 Roy Davis
Roy Davis is director of consultancy Manufacturing Productivity Improvements. His career has spanned both engineering and production management across a wide range of industry sectors and has included machinery design, capital projects and manufacturing. He has been providing consultancy and training services to major manufacturing organisations for the past 20 years in the areas of TPM, asset management, reliability and maintenance and has long term relationships with many clients. He has published several books and numerous papers on the subjects and has provided expert services to the EC, UK government and major universities. Mr Davis, a chartered engineer and member of the IMechE, is an accomplished trainer, coach and mentor of production and engineering personnel from factory floor to senior management level.
---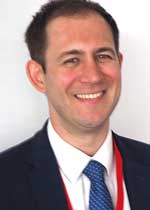 Dr John Erkoyuncu
Dr John Erkoyuncu is the director of the Through-life Engineering Services Centre at Cranfield University. Dr Erkoyuncu is a senior lecturer in Digital Service Engineering. His research interests include: digital twins, augmented reality, digitalisation of degradation assessment, AI and simulation of complex manufacturing and maintenance procedures. He has published over 70 journal and conference papers. He works closely with organisations including Babcock International, Rolls-Royce, BAE Systems, Bombardier, the MoD, and Siemens. Dr Erkoyuncu is the course director for the MSc in Through-life System Sustainment. He is a chartered engineer, Fellow of the Higher Education Association, former Chair of the CIRP Research Affiliates and a member of IET.
---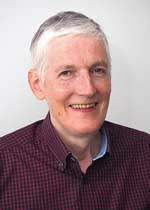 Dennis McCarthy
Dennis McCarthy is a Director at DAK Consulting, a global operations management consultancy helping manufacturing improvement teams to deliver year-on-year performance improvement. This includes working with organisations such as 3M, Pepsi, Heineken, Mitsubishi, IKEA, Britvic and Siemens. As coach and adviser he has supported teams meeting challenges ranging from underperforming assets to company-wide multi-site transformation programmes in Europe, Australia, the US, India and China. He is a regular conference speaker and author of four books on improvement.
---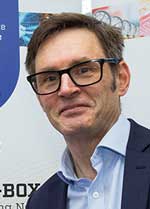 John Saysell
John Saysell is director of training at consultant MCP. He has more than 20 years' experience of managing change programmes, customers and trainers. Working in sectors as diverse as facilities, power, transport, paper, food, drink and automotive, his customers include Thames Water, Jaguar Land Rover, Pladis, Lucozade Ribena Suntory and Heathrow Airport. Some of these customers have worked with John for 15 years. Mr Saysell would like to spend more of his spare time at the velodrome. He has won five national titles and has world and European honours. He is a Bachelor of Engineering and a chartered mechanical engineer.
---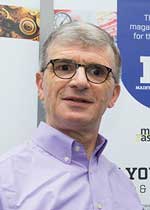 Atai Winkler
Atai Winkler is principal consultant at PAM Analytics. He gained a first-class honours degree in chemical engineering and a PhD from Imperial College of Science and Technology. His interest in statistics and modelling started during his PhD. He is a fellow of the Royal Statistical Society, a very experienced user of IBM Statistics (SPSS) and has passed the IBM Professional Certification Program for giving training courses on IBM Statistics. He is an experienced consultant in predictive analytics, data mining, forecasting and simulation and has worked in a number of business sectors. He founded PAM Analytics to develop PAM, an innovative predictive asset management system. PAM uses advanced predictive analytics and discrete event simulation to optimise infrastructure asset management at individual asset level and at the operational, tactical and strategic levels by mitigating the risk of future asset failure. PAM has been recognised as an innovative predictive asset management system, and has won a number of awards.
---