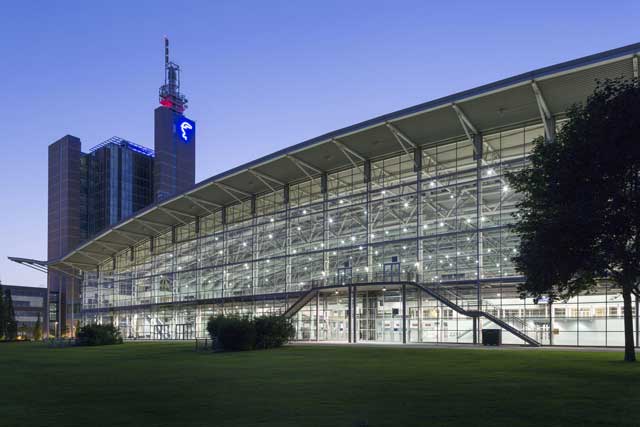 MACH 2020 has followed Hannover Messe 2020 to become the latest industry trade fair to be postponed because of health fears over the Coronavirus. Hannover Messe 2020 is now planned to take place between 13-10 July, while MACH will become MACH 2021, running from 25-28 January next year at the NEC.
James Selka, chief executive of MACH organiser the MTA, said the decision was taken in the best interests of the industry and those who work in it. "We believe that by moving MACH to January 2021 we are going to be able to offer a better experience for our visitors, and better value for our exhibitors, than by holding it in April under the conditions likely to be in place at that time." MACH was expected to attract over 30,000 visitors, many international.
All exhibitors that had booked for MACH in April will be offered the same stand space on the new dates and are being contacted by the MTA team.
Hannover Messe organiser Deutsche Messe said it made the decision to postpone its fair in close cooperation with the Hannover Region Health Authority, the Hannover Messe Exhibitors' Council and partners the German Engineering Federation VDMA and German Electrical and Electronic Manufacturers' Association ZVEI.
It said the Hannover Region Health Authority had strongly recommended that Deutsche Messe follow the advice of the Robert Koch Institute on safeguarding health at major events. This called for fever measuring stations at all entrances and barring people from risk areas or those who have had contact with people from risk areas from the exhibition centre. It would have entailed a comprehensive evaluation of all trade fair participants – from exhibitors and visitors to service providers, exhibit builders and catering companies.
The organiser continued: "Deutsche Messe is unable to implement the proposed measures. Their implementation would impair the staging of the event to such an extent that the event would not fulfil its purpose or would do so only with considerable restrictions for exhibitors and visitors."
Dr Jochen Köckler, chairman of the Deutsche Messe board of management, said: "With the July date, we offer our exhibitors the earliest possible time slot to present their innovations to a global audience and to initiate business." He added: "In view of the global economic challenges triggered by the coronavirus in the first half of the year, the new date offers great opportunities. Thus the world's most important industrial trade fair can provide important impetus for the global economy at an early stage."
The decision was supported by the VDMA and ZVEI.
Earlier Logimat 2020, the intralogistics solutions and process management show due to be held this week in Stuttgart, was cancelled due to an official injunction.
No alternative date was available for Logimat, which as a result will not take place this year. The next LogiMAT will take place in Stuttgart from March 9 to 11, 2021.
---
https://www.machexhibition.com/#/
https://www.hannovermesse.de/en/