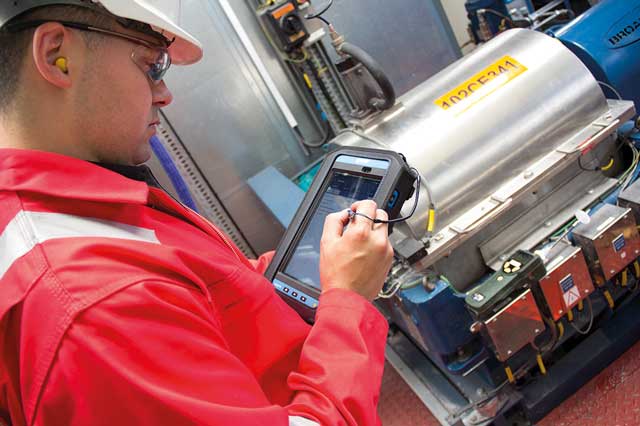 Properly functioning bearings are vital for the efficient running of machinery. But without appropriate maintenance they can also be one of the main causes of equipment malfunction. Joshua Banks, bearing protection manager at AESSEAL, explains how an active approach to bearing care can improve reliability and avoid unnecessary costs.

There are a number of reasons why bearings fail, but chief among them are particle contamination, inadequate lubrication and misalignment.
Collectively, these cause almost three-quarters of all bearing failures. But that could be reduced significantly, simply by making judicious decisions about the maintenance approaches and sealing solutions being employed.
Lubrication
Lubrication is often the poor relation in a condition-based maintenance programme. Even where routine lubrication is carried out, data may not be captured and guidelines fail to specify what, how and when it should be used.
Yet the condition of oil can tell you a lot about the condition of the equipment it is lubricating, so routine testing and analysis should be a fundamental part of any regular CBM programme.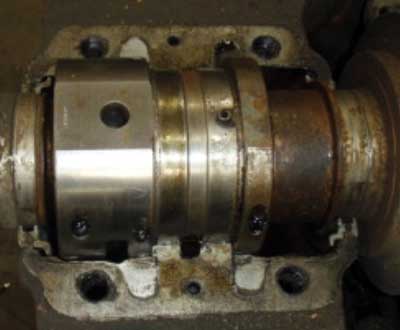 Contamination
Contamination of the lubrication oil is the single most common cause of premature bearing failure and presents a serious impediment to achieving an L10 life cycle.
Research indicates that water contamination as low as 0.002% can reduce bearing life in some oils by as much as 48%. An oil-lubricated 45mm radial bearing running at constant load and speed under ultra-clean conditions (contamination factor ŋc = 1) can complete 15,250 operating hours, whereas in contaminated conditions where ŋc = 0.02, the bearing's operational life plummets to just 287 hours.
Contamination of the oil accounts for more than 20% of all bearing failures. If you can solve this issue, you will remove a major barrier to bearing reliability.
Misalignment
Machine components are typically coincident, parallel or perpendicular during operation. Any misalignment between the shafts of a driver and the equipment it is coupled to increases the stress on the shafts, leading to excessive wear and eventual breakdown. Bearing damage is a common by-product.
When the cost of repairing or replacing bearings and other components is added to that of lost production, the importance of accurate alignment becomes apparent.
Technology for reliability
Bearing failure is so common that some engineers simply factor downtime for repairs into the maintenance process.
However, contamination of the lubrication oil can be all but eliminated by replacing traditional lip seals with labyrinth-design bearing protector seals, which prevent the ingress of dust or moisture into the bearing chamber.
These highly durable seals can be retrofitted, require minimal maintenance and will protect a bearing throughout its natural lifespan of 12 years or more.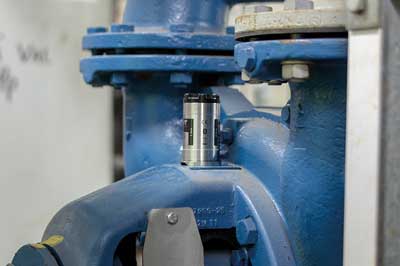 Cloud based CBM
Advanced cloud-based technology such as AVT Reliability's Machine Sentry has created an opportunity to introduce active, operator-driven CBM practices.
Safety and business-critical assets can be managed online, employing high-speed wireless connections to collect diverse data, including vibration and oil analysis, which can be consolidated on one platform from multiple locations, and securely accessed from anywhere via a standard web browser.
A key feature of the technology is its automated diagnostic assistant (ADA), which can predict stage 2, 3 and 4 bearing failure and detect a wide range of other common fault conditions.
The continuous availability of data provides a bedrock for a CBM plan. Lubrication can be effectively managed, failure detection becomes woven into the fabric of a maintenance programme, decision-making is better informed, and assets can be maintained to ensure optimum productivity.
This technology has become cheaper as its capabilities have become more sophisticated. It is scalable to any industrial plant and any maintenance team can use it, regardless of qualifications.
For every £1 spent on ADA technology, an estimated £5 is saved in time, expertise and hardware and software costs. Over a three-year period, uptime is increased by an estimated 33%. Parts are reduced by 23% and labour costs reduced by 16%, according to a 1997 benchmarking study.
These operational and financial benefits make a compelling case for considering investing in the solutions and technology to make bearing failures the exception rather than the norm.
---