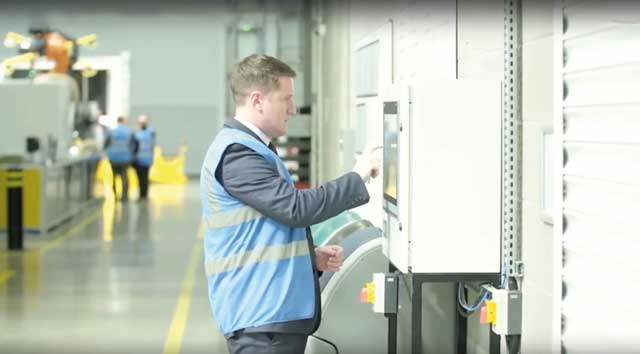 Small and medium companies in north-west England are embracing support to take practical steps in adopting digital technology. Donna Edwards, programme director for the Made Smarter North West adoption pilot, explains.

When Made Smarter launched its technology adoption pilot just over a year ago, the intention of the £20m partnership between the government and industry was to help manufacturers grow and increase productivity through new technology.
Using the north-west of England as a test bed, the pilot set out to help makers keep their competitive edge using digital tools, by empowering people to make a difference to their business.
Its focus is on four barriers to industrial digitalisation, identified through the Made Smarter Review: leadership, innovation, adoption, and skills.
Over the last 12 months, Made Smarter has engaged with over 800 small and medium manufacturers, operating in sectors ranging from aerospace to food and drink, steel, chemicals, textiles and agriculture.
Of these, 350 have received specialist advice and support, and 80 have invested over £6m in adopting new technologies, supported by £1.9m of funding from Made Smarter. Through this financial help, they are projected to contribute £65m in gross value added to the North West economy within three years.
The pilot has uncovered great enthusiasm about the benefits of adopting new digital technology, tempered by uncertainty of how to go about it.
It's clear that the companies need the specialist advice and insight to help them select the right approach for their business and decide how much to invest and which technologies will bring the greatest benefits. That is exactly how Made Smarter is helping businesses across the region.
Expert guidance is crucial to the widespread and successful adoption of technologies, helping small and medium firms to understand not only why they need the tools, but how they can introduce them seamlessly into their processes.
Some enterprises have taken advantage of a student to support their technology project. A student can support technology adoption and widen the skills available in the workforce. They can be brought on board for three months, full or part-time, with their positions fully funded to help unlock the skills that the workforce potentially already has but may not have yet had the opportunity to use.
Digital "roadmapping" workshops are also available to guide SMEs on using and prioritising technologies. They have proved valuable in allowing businesses vital time away from their day-to-day priorities to take the first step in identifying their main challenges, the potential solutions and the short, mid and long-term priorities. More than 40 firms have taken that first step and developed a digital strategy.
Digital roadmapping can provide a direction but business leaders know they also have to take their teams with them. Made Smarter's eight-month leadership development programme, delivered through Lancaster University, has been invaluable for those that need to engage others on a digital journey.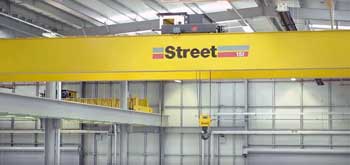 The programme used a mixture of workshops, site visits to manufacturers which are already adopting digital technology (including Veka, Hosokawa Micron and Senator), and special "project sprints" to test new ideas.
Delegates unanimously agreed that the programme gave them the impetus to develop the strategic view to support the adoption of hi-tech and digitally-based manufacturing techniques into their production processes, and taught them how to bring employees and other stakeholders along.
Robert Webb from Forth, an engineering specialist working in the nuclear and oil and gas sectors, was one of the first group to graduate from the course. His company is now developing a plan to integrate its systems, which will have a monumental impact on levels of efficiency.
The programme has had to expose the misconceptions about industrial digital technologies such as that "robots will replace jobs", that an enterprise will lose its "handmade" selling point if it digitalises its processes, and that adopting digital technology is difficult and expensive. Made Smarter believes that people come before technology, and it is their abilities that unleash the potential of digital technology. And digital technologies can be very simple to use – effective support helps to ensure this.
By rebutting these myths and providing the necessary guidance, specialist advice and support, the pilot has been able to help businesses all over the North West.
Its help has resulted in many firms adopting new, smarter production methods such as robotics and automation, and additive manufacturing. Others have put data at the heart of their transformation, adding sensors to machines to collect and monitor what is happening on the shop floor, then using artificial intelligence tools to analyse and learn how to do things more smartly. Augmented reality and industrial internet of things technologies are being used to solve business challenges.
Reports of boosted productivity are already coming through. Several firms are making a good deal of headway towards achieving net-zero emissions too. As a result, they are experiencing higher revenue, a more skilled workforce, and increased job creation.
With one year of the pilot programme left, Made Smarter is more determined than ever to give as many small and medium manufacturers as possible the opportunity to unlock their potential and join the new industrial revolution.
It is our hope that the success and experience of the pilot will help to inform the proposed national introduction of the Made Smarter concept, so more manufacturers throughout the UK can grasp this once in a generation chance to use technology to increase growth, productivity, efficiency and create high value, well paid jobs for the future.
---
For more information about Made Smarter visit
www.madesmarter.uk
---
About Made Smarter
Made Smarter is the UK national industrial digitalisation movement to drive productivity and growth of manufacturing industries and put the UK at the forefront of the Fourth Industrial Revolution.
---
BEP Surface Technologies – a traditional manufacturer keeping current with technology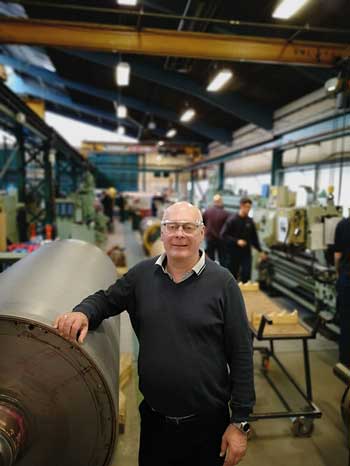 BEP Surface Technologies of Radcliffe, Greater Manchester, manufactures and refurbishes chill rolls (used in the extrusion of flat sheet and cast film and in coating operations). The company uses electroplating, precision grinding and surface finishing processes. To expand its electroplating operation it must relocate its machining department to a new factory.
With help from Made Smarter it has invested in virtual reality simulation to create a digital replica of its two sites to optimise the design and layout, and workflow of the new factory.
BEP is also developing in-house visualisation and VR capability to create a 3D walk-through of facilities to market to prospective customers and improve health and safety training for visitors and its 40 staff.
Expanding to a second site is part of an ambitious growth strategy to take BEP from £4m turnover to £6.5m within four years. Having a virtual model of its plants could revolutionise its marketing capabilities.
"This is going to revolutionise the way we do things and bring us into the digital age," Andrew McClusky, managing director says. "By embracing technology, we can stimulate growth for the company and innovate, breathing new life into a very traditional factory environment."
---
DT Engineering – pioneering smart solutions for industrial safety
DT Engineering, based in Widnes, Cheshire, is a specialist manufacturer of crane and lifting equipment for the manufacturing, maritime, automotive and construction sectors. The company believes it is a common oversight in industry to allow untrained and uncertified personnel to use lifting equipment and cranes, and that there are too many ways to circumnavigate procedures designed to ensure the safe operation of potentially dangerous equipment.
With support from Made Smarter, DT Engineering has developed a smart access system for industrial machinery to allow or deny access to it through a set of user-friendly operator interface modules.
The system connects a machine's control systems with a secure cloud-hosted database, sophisticated interrogation software and a web portal for system administration. Whenever someone wants to use a machine, their right to access is scrutinised for authorisation, using RFID or biometrics.
The system records all human interaction with the access panel and machine in real time. It prompts management when a user requires refresher training or recertification in their competence to operate specific machinery.
Tom Coyle, managing director, says: "We think that by bringing machines and digital technology together we can eradicate accidents and save lives."
DT Engineering hopes that the system could be sold into global markets for use at all levels of plant. Its growth plans forecast creating eight new jobs and an increase to the regional GVA of £320,230 within three years.