Maintec, the UK's premier maintenance engineering event, has been postponed from November to April next year. The event will now be held at the NEC on 27 and 28 April 2021 where it will be co-located with a number of organiser Nineteen Group's other shows including The Facilities Event and The Health & Safety Event.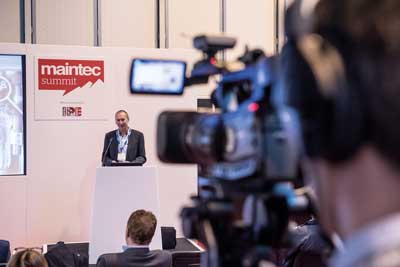 The decision was taken and exhibitors notified on 1 July, when registrations would have been due to open. The organisers felt that, without any indication of when venues such as the NEC would be allowed to re-open, this was the last realistic date from which it would have been possible to undertake all the necessary preparatory work in time for November.
Nineteen Group chief executive Peter Jones said the move was a positive one for the event: "Maintec is all about maintaining plant and assets. And, with such a challenging economic outlook, maintaining what you have has never been more crucial. Maintec has a committed and passionate team leading it, with over 20 years of experience working in the maintenance sector.
"Maintec is now co-located alongside The Facilities Event, The Health & Safety Event, The Fire Safety Event, The Security Event and The Emergency Services Show, with nearly 1,000 exhibitors. All of these sectors' attendees use equipment and technologies that must be maintained."
He added: "Maintec has more time to keep building and refining its offering to maintenance engineers, and now with a strong crossover audience, deliver more return on investment in April."
---
Further information: www.maintec.co.uk