---
Total (UK) Ltd
---
Folia Metalworking Fluid
---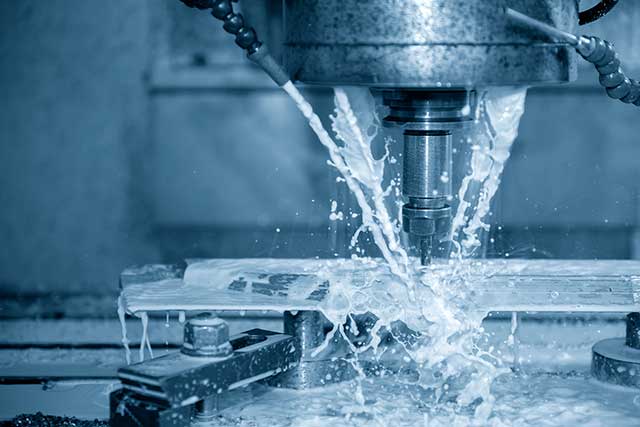 In February this year Total launched Folia, a breakthrough biosourced, water-based metalworking fluid.
FOLIA is designed to achieve substantial productivity gains, longer tool life and lower operating costs. It can also reduce the number of processing steps. Excellent cooling power and lubricity extends the tool lifetime and allows operators to manufacture parts at a higher rate, thereby reducing tooling costs.
The product addresses the three important areas of health, safety and environment, against a backdrop of legislation focusing on the use of less hazardous components and safer workshops.
Total lists health benefits including the fact that Folia is odour-free and produces no fumes due to its high cooling power. It is kinder to skin in direct contact, and uses less hazardous components.
From a safety viewpoint, it offersnon-slippery floors, with cleaner operations and workspaces.
Among environmental benefits, the fluid has a long life, is safer for the environment, can be dispose of through regular waste treatment methods, and uses biosourced raw materials.
A number of trials are under way with metalworking companies in the UK and after the first few months initial results are said to look very positive.
The judges said: "Biosourced metalworking fluid Folia provides important benefits for health, safety and the environment alongside gains in productivity."