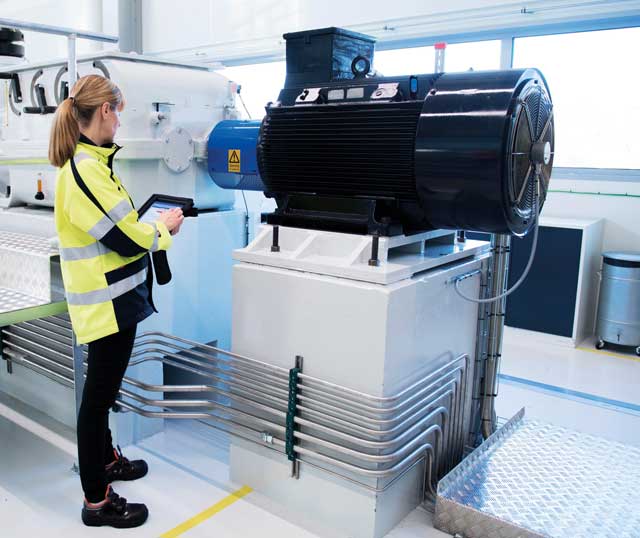 Condition monitoring is a mainstay of asset care, but how do you decide on the right level of sophistication for the system that you intend to implement? Karl Dalton, Business Development Manager at SKF explains.
When the time comes to consider the implementation of a condition-based and predictive maintenance system, a decision has to be made as to which level of sophistication is appropriate to a particular plant or machine. An assessment of asset criticality is usually highest on the agenda, while budgetary constraints and other operational requirements may have to be factored in.
There are several stages to the decision-making process: analyse the consequences of asset failure – the costs of repair and replacement or lost productivity, the impact on staff safety or the environment, for example; and if those assets are remotely located, what additional costs and risks are involved?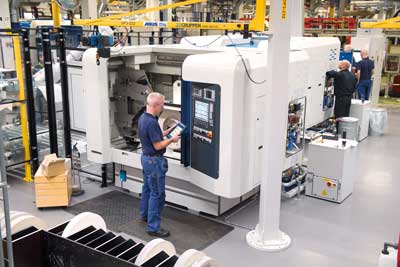 Examine the affordability and flexibility of each level of sophistication. There are purchase, installation and implementation costs to bear in mind, while managing the system – including the appointment and training of additional staff – will add further costs. Importantly, will the level you choose meet your future needs and will it be easy to upgrade as your operation grows?
As an aid to decision-making, consider a tiered approach to condition-based maintenance, which allows users to adopt a level of sophistication – for example, "basic', "better" or "best" – depending upon asset criticality, budgets and other considerations as described above. A commercial example of such an approach and the types of tools associated with each level are described in the panel below.
At the "basic" level of asset care, simple monitoring tools, including portable, handheld devices or permanently installed sensors measure changes in vibration and operating temperatures in both mechanical and electrical systems. Maintenance technicians can use these to capture machine health data during a routine walk through the plant.
Operators work in close proximity to equipment, and are usually the first to detect even the slightest changes in process conditions and machinery health. Unfortunately, for a variety of reasons, these observations often go unreported or are not effectively acted upon. A "better" approach to asset care would involve an effective means of capturing this valuable information and providing a suitable platform for analysing it.
If these approaches are deemed not sufficient for your needs, the next step is to take your asset and machine health monitoring programme wholly online. At what might be described as the "best" level, data is gathered and transmitted via permanently installed sensors and routed to a central computer system for analysis, and from where it can be accessed via a secure internet connection.
This three-level approach to condition-based maintenance serves a variety of circumstances and machine criticality. Choose a level suited to your needs and you will be able to operate your assets more dependably, productively and profitably.
---
"Basic" asset care entails the use of portable, handheld instruments such as SKF's QuickCollect, which monitors both vibration and temperature, transmitting this data wirelessly to a mobile device, where an entry-level app provides instant machine diagnostics and analysis.
SKF's Operator Driven Reliability programme is an example of the "better" approach, which ensures that valuable machine health data provided by experienced staff is more easily collected and analysed. A second app for the QuickCollect platform called SKF DataCollect also allows access to SKF's remote expert services. Should a more permanent installation be wanted, then SKF's Multilog On-line System IMx-8, a compact 8-channel machine health monitoring unit, would be a suitable choice.
At the "best" level, SKF's Multilog On-line System IMx-M system can be used in conjunction with the company's @ptitude monitoring software suite to provide a complete system for the initiation of machinery shutdown, early fault detection and diagnosis, and is particularly suited to remotely located, critical assets.
---