This year we launched the inaugural M&E Excellence Awards, with the aim of recognising excellence and innovation in asset management, engineering, and maintenance throughout the manufacturing and process industries. Some 36 entries from 18 organisations made the shortlist, published in M&E last issue.
The judges have deliberated, and on November 20th 2019 we were delighted to announce the winners at a presentation lunch event at the Institution of Mechanical Engineers in Westminster.
Below we present the details of the winners. As you'll see the successful companies ranged from multinationals to small specialists. But all deserved their success, and we extend our congratulations.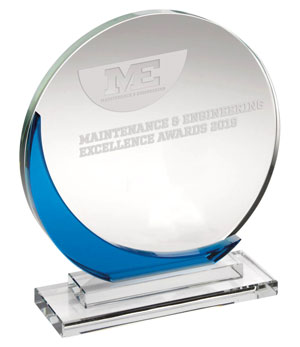 M&E Excellence Award
Maintenance Project of the Year
Ultimo Software Solutions
EAM/ADP Project at Gatwick Airport
Asset Management
Severn-Trent Water
Applying Overall Equipment Effectiveness
Employer of the Year Award
EOGB Energy Products
Product Innovation of the Year
Amiad Water Systems
Sigma Filter Range
Process Innovation of the Year
Quantum Controls
Drive Asset Management System
Training Initiative of the Year
Houghton International
Apprenticeship and Training Programme
Health and Safety Award
Total (UK) Ltd
Folia Metalworking Fluid
Predictive Maintenance
Balance Systems
B-Safe Spindle Monitoring System
Energy Efficiency
Brammer Buck & Hickman
Compressed Air System Audits