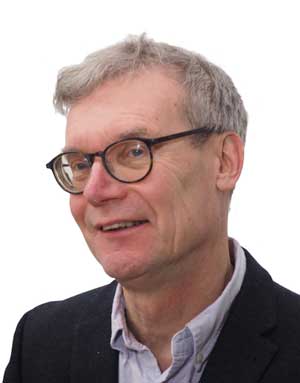 A shortage of skilled engineers, and in particular concern about insufficient young people coming into the profession, is a perennial worry for the entire sector.
But two stories in this issue demonstrate how, with the right approach, children and teenagers can be enthused about engineering and technology and its potential as a career.
In News we report on 18-year old Josh Mitchell, who (from a field of 500) was named UK Young Engineer of the Year this month in EngineeringUK's Big Bang competition. He designed a self-assembly 3D printer with print quality said to be indistinguishable from a commercial version and which costs only £49.
And if you turn to page 44 you'll find an article about Renishaw's "education outreach" programme through which it has developed links with schools.
Renishaw is one of the UK's leading high-tech firms. With its headquarters in Gloucestershire, it's part of the west of England high-tech/aerospace cluster centred around Bristol.
Growing strongly after the 2009 recession and needing to recruit large numbers of staff, it needed to take steps to guarantee there would be an adequate pool to recruit from in the future. It recruited a specialist education outreach officer to institute a strategy of creating links with schools, initially targeting pupils about to make GCSE choices, but then widening the focus to pupils below 14, in line with evidence about when an interest in science is developed.
Its latest step is to create the Fabrication Development Centre at its Miskin plant near Cardiff. It contains two classrooms equipped with 3D printers and other state of the art equipment and is staffed by a qualified teacher. It has been used for visits from Brownies groups to A-Level students, but it is also used by nearby Radyr Comprehensive School for regular lessons for its A-level design students.
Chris Pockett's article only scratches the surface of Renishaw's activities – for example, with Airbus and other supporters it co-organises Festomane, the annual Stroud Festival of Manufacturing and Engineering, in which local engineering companies large and small participate. Its outreach strategy has won praise from smaller companies in the area for raising the profile of engineering generally.
In a separate development, the not-for-profit educational organisation Primary Engineer also aims to inspire children at an early age and to instil "engineering habits of mind" and skills such as problem-solving. Equally importantly, it works with primary teachers who may be wary of STEM subjects to boost their confidence and help them make links between STEM activities and the curriculum.
Over 100,000 pupils have registered for its Leaders award, the organisation has revealed. In this competition children in primary schools are invited to interview an engineer, identify a problem, and draw and annotate a solution to it. Not all the registrations will result in entries but Primary Engineer was confident of beating last year's record of 23,000 entries by the closing date at the end of March. The organisation needs support from engineers who can help with grading entries, as well as to go into schools to give talks.
The point of all this is to show that there is potential for an active approach to the skills gap to make a difference. Not all organisations have the resources to invest in a programme like Renishaw's. But every engineering and manufacturing firm should be able to find time to create links with local schools or support an organisation like Primary Engineer.
Activities like these show how, in the face of the skills gap, the sector can make its own luck.
---
Find us at the Plant and Asset Management show
I and my colleagues are looking forward to being inspired ourselves in a couple of weeks' time, when we'll be visiting, and exhibiting at, Plant & Asset Management 2018 and its co-located exhibitions Smart Industry Expo, Drives & Controls, Fluid Power & Systems and Air-Tech.
It's always a rewarding experience to have the chance to see state of the art technology first hand and to find out about the latest developments, on the stands and in the seminar theatre. We'll be reporting on what we discover in future issues and newsletters. And we'd like to see you – come and find us on stand 366, where you can let us know what your company is doing, give us feedback on what you'd like M&E to be covering, and subscribe.
It promises to be an exciting three days – we'll see you there.
---