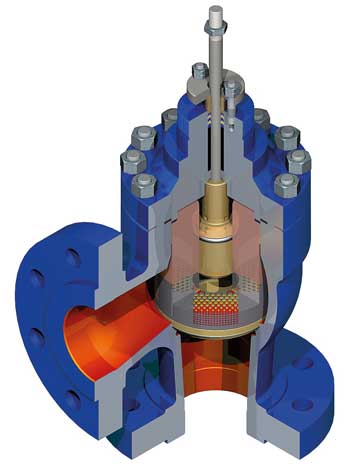 A joint research project between Weir and Huddersfield University discovered valves in multiphase flows could be significantly reduced in size. Matt Charlton, technical development group team leader at Weir Valves & Controls UK, explains.
A Knowledge Transfer Partnership between Weir and the University of Huddersfield has demonstrated that valves two sizes smaller than normally specified can be used in multiphase applications without a reduction in performance.
KTPs are part-funded by the government-backed body Innovate UK and every project is assessed by an independent grading panel. The collaboration between Weir Valves and fluid mechanics specialist Professor Rakesh Mishra has been given the highest grade of "Outstanding". Prof Mishra has formed a sequence of knowledge transfer partnerships with Weir Valves & Controls UK, part of the UK-based multinational Weir Group. The projects led to significant sales increases and significant cost savings for our business, which serves a global customer base spanning the energy and industrial sectors.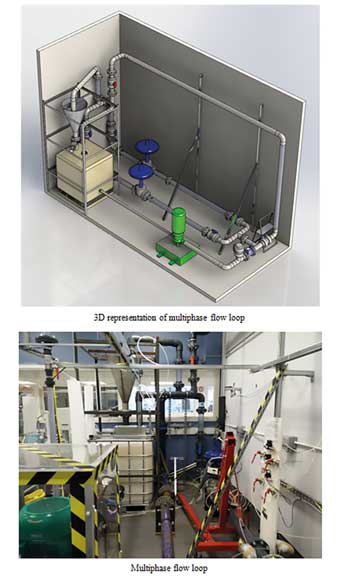 The latest University of Huddersfield-Weir Valves KTP began in October 2014 and concluded in October last year. Its official remit was "to design, develop and launch a new range of products for multiphase, multicomponent flow applications" (that is, where there is a mixture of liquid and gas or different liquids).
We started by conducting a review of current methodologies and research, and of what competitors could offer. We reviewed the gaps in research and critically assessed current methods. and developed a set of objectives that Weir Valves & Controls UK would pursue, along with a test programme. A multiphase flow loop was designed, and the university ran multiple types of fluid through control and butterfly valves. It gathered a range of experimental results and then matched them computationally.
A computational fluid dynamics program was developed by testing a number of samples experimentally and then developing a computation model that matched the actual results. We analysed the results and refined the best known sizing methodology based on the research we had conducted. We found that traditional industrial calculations were overestimating the valve capacity (CV) and therefore the valve size. The new sizing methodology improved accuracy of CV by up to 60%, in some cases offering a valve two sizes smaller than would previously have been requested.
Put simply, this means that customers save money. Weir can offer a smaller, cheaper valve that will operate closer to customers' requirements and perform better in multiphase applications. We focused on the Blakeborough control valve and Batley butterfly valves, global product lines which are designed for applications such as power, water and waste water, and the oil and gas industries.

Working with the university offers opportunities to research new areas, sharing knowledge, information and specialist expertise to gain a cutting edge competitive advantage through innovation. Commercially, we've seen a 640% increase in sales, an incredible result.
This was the second successful KTP formed by Professor Mishra and Weir. Our first KTP focused on embedding complex flow knowledge into valve designs to augment valve performance. It succeeded in improving valve performance while fully complying with the latest international standards.
Now a third KTP is under way. It began in January, with £211,000 of funding over three years, half from the company and half from Innovate UK, while the university contributes research expertise. The goal is to develop smart valves, embedded with sensors that can estimate the remaining useful life of the product, leading to cost and operational savings for manufacturers and users.
Our team are committed to developing the next generation of flow control solutions, and the knowledge transfer partnership will help us towards that goal.
---
For more information: blakeborough@mail.weir