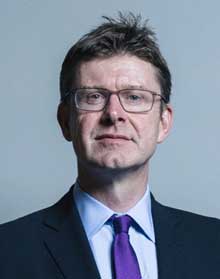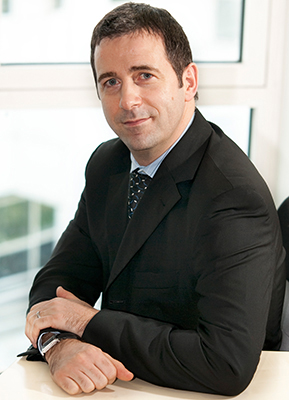 Business secretary Greg Clark co-chaired the inaugural meeting of the Made Smarter Commission at the end of September, bringing together business and manufacturing leaders to discuss how UK manufacturing industry can be transformed through industrial digital technology.
The commission discussed how the manufacturing industry can be transformed by new techniques such as additive manufacturing (3D printing), simulation testing and other innovative uses of digital technology, as well as the need for stronger and more ambitious leadership.
Co-chaired by Siemens chief executive Professor Juergen Maier, the commission is made up of eight women and eight men from the some of the world's leading businesses, trade bodies and unions, eincluding Rolls-Royce, ABB, Renishaw, the EEF and the Royal Academy of Engineering.
It is designed to oversee and take forward a plan for the sector, including how manufacturing will help realise the Government's Grand Challenges, putting the industry at the heart of its industrial strategy.
Mr Clark said: "There is a lot of incredible work being done in digitising manufacturing industry and it's work we want to share throughout the sector. Everyone around the table has contributed to the industrial strategy and I genuinely believe we are living in one of the most exciting times since the first Industrial Revolution. We are on the cusp of a fourth Industrial Revolution and British Manufacturing needs to be ready for it. If we get this right workers will benefit as much as investors.
Priorities for the first meeting included the pilot for adoption of digital technology by manufacturers in the North West and the Industrial Strategy Challenge Fund bid for digital manufacturing in development, which aims to bring together the UK's world-leading research with business to meet the major industrial and societal challenges of our time.
The commission was formed following the launch of the Made Smarter Review that brought together input and recommendations from over 200 stakeholders (M&E newsletter, November 2017).
Opening the meeting Professor Maier said: "We are trying to put Britain much more on the map to help British manufacturing thrive and be more productive. One of the major points that came out of the review was the pace at which technology is adopted and we know that is vital. Another is the importance of leadership and ambition. We know that this has to come from a a high profile leadership group and that is why we have created this commission.
The UK is one of the top ten largest global manufacturing economies and is the fourth largest in the EU. In 2017, manufacturing GVA totalled £186bn, supporting 2.7 million jobs.
---
https://www.gov.uk/government/publications/made-smarter-review
The Made Smarter Commission members

Co-Chair                                Business Secretary, Greg Clark
Co-Chair                                Prof Juergen Maier, CEO Siemens UK
EEF                                     Dame Judith Hackitt, Chair
GSK                                     Regis Simard, President Pharma Supply Chain
GE Digital                              Deborah Sherry, Chief Commercial Officer
Renishaw Plc                            William Lee, CEO
Royal Academy of Engineering            Dr. Hayaatun Sillem, CEO
ICW                                     Margaret Wood, Chair
Lambert Engineering                     Mike Lewis, Associate Sales Director
Confederation of British Industry (CBI) Carolyn Fairbairn, CEO
ABB Limited                             Ian Funnell, CEO
Nestle UK and Ireland                   Dame Fiona Kendrick, Chair and CEO
Rolls Royce Plc                         Warren East, CEO
TUC                                     Frances O'Grady, General Secretary
Accenture                               Oliver Benzecry, Managing Director
Airbus UK                               Katherine Bennett, Senior Vice President                                          
BAE Systems Plc                         Nigel Whitehead, Chief Technology Officer
AT Engine Controls                      Andrea Hough, Managing Director
Jaguar Land Rover Ltd                   Dr. Ralf Speth, Chief Executive Officer