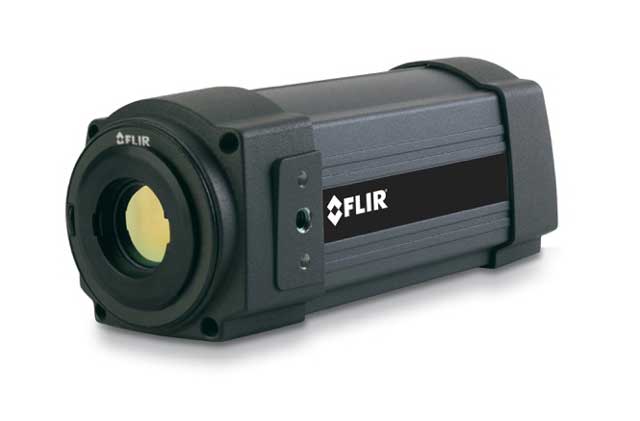 Dangerous and costly breakouts of molten steel can be more easily prevented following the development of a continuous thermal monitoring system by ANT Automation, using thermal imaging cameras from FLIR.
Handheld infrared cameras can be used to monitor the condition of the ladles and torpedoes used to transport steel in steel mills to help to minimise risk, but they only provide a periodic check and are unlikely to pick up the hot spots that signify incipient failure.
"Many steel mills have a handheld camera and they maybe go in once a week or every couple of days to take some pictures of the ladle," said Javier Barreiro of ANT Automation. "The probability of catching a hot spot is very low during a routine inspection. You could be in normal operation and have a refractory brick break, creating a hot spot in less than a minute," he explained.
The company's CIRA (continuous infrared analysis) platform offers a solution to this problem, providing an integrated machine vision system that is automatic and requires no human intervention.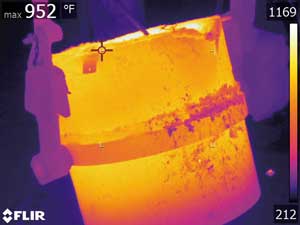 "We capture a hot spot in the early stages by analysing and tracking the history of the ladle," said Mr Barreiro. Every ladle has a unique ID and it is imaged from multiple angles during each use; historical data provides insight into any problem areas.
CIRA – which operates on the plant's existing network –relies on multiple FLIR A315 fixed mounted thermal imaging cameras to monitor the entire surface of the ladle or torpedo. If a hotspot is detected, the system automatically sends an email including the ladle number, temperature and associated thermal images, allowing users to take appropriate action.
The system can differentiate between developing hot spots and normal plant activity such as splashes or overflow.
The cameras feature 320 x 240 pixels resolution that provides 76,800 unique thermal data points, and their high frequency streaming capability can achieve full frame 16-bit images up to 60Hz, which can be fully controlled via PC. Mr Barreiro described the FLIR cameras as "robust" adding that they work in many different conditions and "the way they stream data is very convenient".
CIRA users can access live video data, view historical images and customise alarms from a PC or mobile device.
The system allows further insights to be gathered. "Customers can optimise their refractories, have better understanding of the ladle profile and use the information to improve the process," explains Mr Barreiro. "It's become common for CIRA users to install the system with several cameras, only to expand it in the following months."