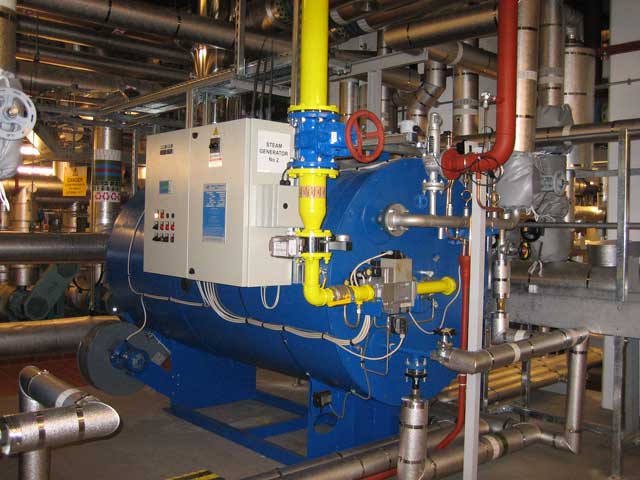 Launch of the UK's first Boiler Operation Accreditation Scheme (BOAS) Cat 5 training course for coil type steam boiler operators has been announced by Babcock Wanson in conjunction with the Combustion Engineering Association.

The new course for UK operators covers a range of safety and operational issues. These include important health and safety aspects of steam systems and simple water treatment routines, as well as the safe operation of the boiler and how to recognise – and what to do – when the boiler is not performing correctly.

With the increasing popularity of coil type steam generators, extending the BOAS scheme to make sure users of these systems learn the relevant technical or safety knowledge is considered a logical step.

"Compared with older steam generating technology, coil type steam generators can not only be considerably more energy efficient and environmentally friendly, but are very quick in raising steam and can be safer to operate," said Babcock Wanson UK managing director Chris Horsley.

But he added that they are not a 'fit and forget' option and must be operated in compliance with most of the same legislation that applies to traditional shell and tube steam boilers, including the Pressure Systems Safety Regulations and the Provision and Use of Work Equipment Regulations, which requires training and competence of all relevant employees. The BOAS Cat 5 course helps address this gap, he said.

He added: "If you want to get the most out of your system, including energy efficiency and long life, you need to understand how your steam generator works."

The new BOAS Cat 5 training course will be delivered in two different formats. A one day course is provided for steam generator operators. Engineers and managers requiring a greater level of knowledge will complete a three day course, including further examinations and an interview with an experienced assessor.

The training can be completed at Babcock Wanson's Hertfordshire works or on a customer's own site. Assessment will be through a multi question exam produced and marked by the CEA, with a Certificate and ID card issued to successful candidates, valid for five years.