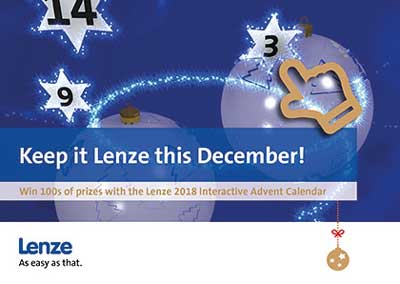 The Lenze Advent Calendar is back for 2018! Full of fun, information and hundreds of prizes, as the festive season gets under way, Lenze's online Advent Calendar is bringing the festive cheer to engineering this Christmas.

The 2018 online Advent Calendar once more offers lots of worthwhile information about automation of the future, and an impressive range of prizes can be won, including a main prize of a fitness watch!

What are you waiting for? The Lenze Advent Calendar opens its doors on 1 December. For further information and to join in with the festive fun, visit adventcalendar.Lenze.com.