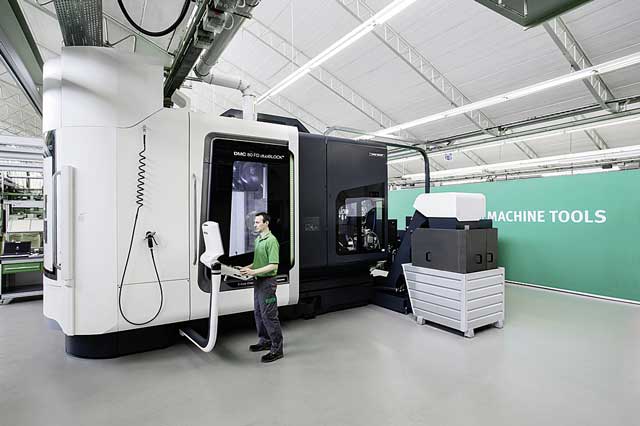 Schaeffler and ZF have signed a memorandum of understanding to collaborate to create a digital conditioning monitoring system for mechanical drivetrains in the rail sector.

This will allow the companies to develop a "Rail 4.0" solution in which the mechanical drive, which is maintained as an independent unit, can be digitally monitored separately right down to its subsystems and components using a single condition monitoring system. The objective is to allow condition-based maintenance measures to be carried out, extending maintenance intervals.

Both companies already have considerable experience of Industry 4.0 techniques. ZF supplies rail drive systems complete with condition monitoring systems, and Schaeffler enhances these through the addition of wheelset-specific sensors for vibration and temperature, together with the corresponding data analytics. The condition monitoring system is to be created using an open platform concept that can be expanded to include additional partners, thus enabling further components and even complete bogies to be monitored.

"Digitalisation in industry can only generate added value when collaboration takes place between different companies," said Dr Stefan Spindler, Schaeffler industrial chief executive. "This project represents the expansion of our long-term development partnership with ZF into the rail sector with an Industry 4.0 solution that will make entirely new service concepts possible."

In October Schaeffler unveiled a collaboration with machine tool maker DMG at its plant in Hoechstadt, Germany, to demonstrate how Industry 4.0 would work for the machine tool sector. A milling machine equipped with numerous new and additional sensors collects large volumes of data that can be evaluated in the cloud. The machine produces rolling bearings used in other machine tools which must comply with target specifications to approximately two microns.

Schaeffler digital services project manager Sebastian Mergler said: "The machine is equipped with sensors in more than 60 positions that record pressures, vibrations and forces. These are primarily integrated in components that Schaeffler already supplies, such as in spindle bearings and linear guidance systems. The machine tool's condition is transparent at any time. Every day, production processes become more efficient and easier to plan. The machine operator can schedule bearing replacement, which avoids unplanned machine downtime."

Recording the load data, particularly for the main spindle, the linear guidance and the tool centre point allows potential overloads to be detected. Determining the forces allows optimisation of the load conditions in the machine, with benefits both to the machine manufacturer and the operator.

Sensors in the machine also send signals that allow, among other things, analysis of the condition of the lubrication film at critical points in the machine. Demand-based lubrication saves oil, while keeping the bearings functioning properly and safeguarding the performance of the machine.

The pilot project in Hoechstadt hopes to demonstrate how significant the productivity gains can be in a real industry process through the improved use of data.