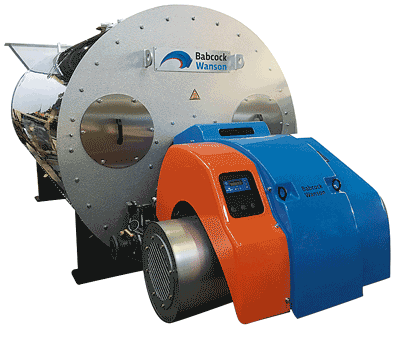 Following a substantial research project with the aim of reducing exhaust gas emissions and improving the energy efficiency of burners, Babcock Wanson is pleased to launch its new Optimo 2 burner. Optimo 2 is a fully configurable stand alone burner – available from 1500 to 3500kW output – for medium size firetube Steam Boilers.
Designed with a high-performance combustion head, Optimo 2 emission rates are less than 100mg/Nm³ NOx throughout the firing range when burning natural gas. Optimo 2 not only meets the requirements of the Medium Plant Combustion Directive, it can be configured to provide even lower emissions where regulations demand.
In addition Optimo 2 boasts an excellent combustion efficiency and has been designed with a very high turndown ratio, enabling the burner to adjust its output to meet the needs of the process. The Optimo 2 is the first model of the new Optimo burner range that will gradually replace Babcock Wanson's LNTA range.
---
020 8953 7111 | info@babcock-wanson.co.uk
www.babcock-wanson.co.uk