Bearings manufacturer Bowman International recently launched its ground-breaking new range of split roller bearings, the JHB Split Bearing, through its subsidiary John Handley Bearings. Combining higher capacities than any other split bearing on the market and interchangeable parts, it has been lauded by the industry press as "the future of split bearings". This new product is just the latest in a comprehensive portfolio of truly innovative solutions that the Oxfordshire based bearings company offers its customers. Indeed, Bowman prides itself on the mantra "a solution for every application". Here we take an in-depth look at some of Bowman's most notable innovations and services.
BowMet® Heavy Duty Bearings
In 2015 Bowman teamed up with Materion Corp to develop a new range of rolled bearings. The result of this partnership was the BowMet® range of spinodal bronze bearings billed as the biggest advance in plain bearings in more than 70 years. Manufactured in ToughMet® material with outstanding heat and corrosion resistance capabilities and significantly increased load capacity, these bearings are the ideal solution for a huge range of harsh industrial applications including mining and quarrying, heavy construction, motorsport, offshore oil and gas, and marine.
In addition, the rolling process ensures very little wastage and unrivalled flexibility. The bearings are available as plain or flanged in a variety of standard wall thicknesses from 0.75mm to 2.5mm and are also available in imperial sizes. The range also be customised to include lubrication grooves, location slots, tabs, holes and pockets, while special and one-off runs can be produced with minimal or no tooling costs.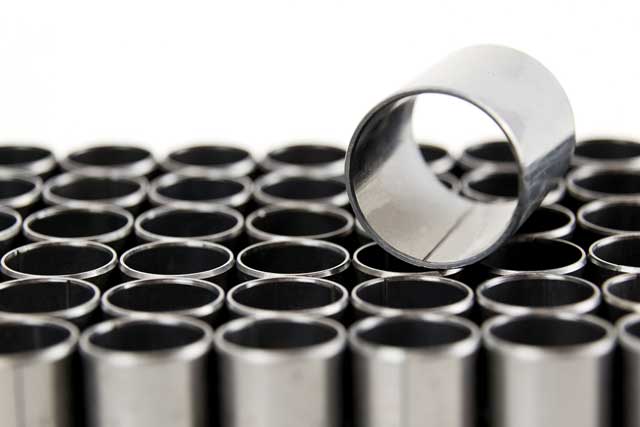 WMU® Bearings
Perhaps the most versatile of all Bowman's products are its PTFE lined wrapped bearings, the WMU® range for high load applications. With outstanding wear and friction performance over a variety of loads and temperatures and completely maintenance free, the WMU range is ideal for an enormous range of industrial applications including: aerospace, agricultural equipment, construction equipment, material handling equipment, forming machines for metal, plastic and rubber, medical and scientific equipment, pneumatic and hydraulic cylinders, pumps and motors, textile machinery, valves and many more.
The original sintered bearings – Oilite®
As well as its own lines of innovative bearings and parts, Bowman International is the sole supplier of original Oilite bearings in Europe*. These bearings have been the undisputed market leader in sintered self-lubricating bearings for well over 90 years. Oilite has a rich history dating back to the 1930s when they were first developed by Chrysler and have since been used in everything from the Supermarine Spitfire to the latest Formula One racing cars.
Today, the Oilite bearing is used in electric motors, aviation cargo systems, escalators, elevators, industrial meters, stage lighting, thermal imaging cameras and medical imaging equipment. The list is almost endless. It continues to set the standard for all other self-lubricating sintered bearings and is still the most popular self-lubricating bearing in the UK.
*Oilite is a registered trademark of Beemer Precision Inc.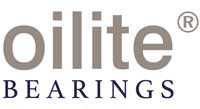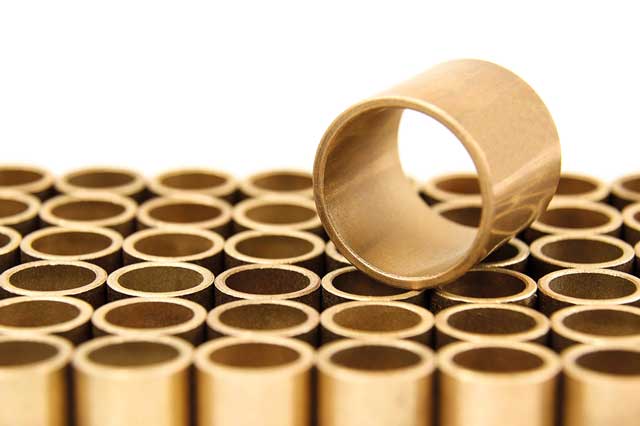 The JHB Split Bearing
As previously mentioned, Bowman recently launched its brand-new range of cylindrical split roller bearings through its Midlands subsidiary John Handley Bearings. The bearing and its components caused quite a splash in the industry when they were first launched at the end of 2018. The entire split bearing has been designed around the bearing cage and the numbers are quite breathtaking; the patent-pending bearing cage, Rollertrain®, has an increased radial capacity of up to 70% and an increased axial capacity of up to 1000% of any other split bearing in the world. The dramatic capacity increases allow the JHB Split Bearing to replace three series of split bearings with a single series which covers almost all existing requirements.
The rolling elements within current split bearings are unable to properly accommodate axial and radial loads independently; they only allow for a radial load with a significantly downgraded axial load capacity. The JHB Split Bearing is able to accommodate both loads independently and in so doing enables for the first time the calculation of an axial L10 life. This is a capability that was previously impossible and offers a new dimension of flexibility and design freedom.
The bearing offers improvements and added value across the board compared to any other split bearing and genuinely has the potential to severely disrupt the market by offering design engineers a more flexible, durable and cost-effective alternative to the original split bearings currently available.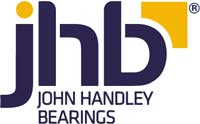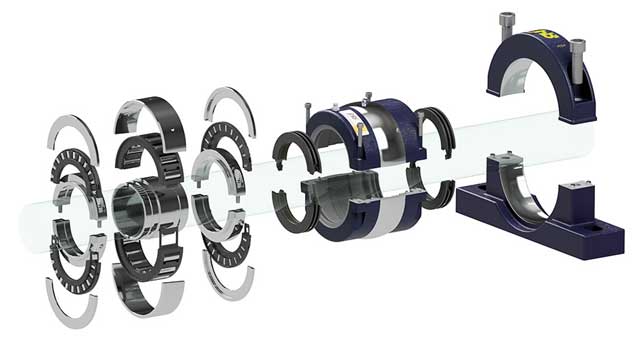 Additive Manufacturing
Bowman Additive Production (Bowman AP) is the 3D printing division of Bowman International. With the latest HP Multi Jet Fusion technology and engineering grade PA11 material, Bowman AP aims to allow businesses to realise their manufacturing potential through 3D printing as a volume production process using pioneering composite material techniques.
Traditionally, additive manufacturing was seen as being too slow and expensive for serious production. However, through the utilisation of the new HP MJF 4200 additive manufacturing system, Bowman AP is now able produce commercial production quantities of parts quickly and accurately with the capability to alter designs to suit individual customers' needs. Additive manufacturing requires no tooling and prototypes can be produced in days rather than months. Fully tracked delivery gives customers the peace of mind that parts are built to agreed specifications, traceable to source and delivered on time.
Bowman was so confident in the material and process of 3D printing that it was utilised to produce the Rollertrain® Bearing Cage and Sealtrain® Triple Labyrinth Seals within the JHB Split Bearing.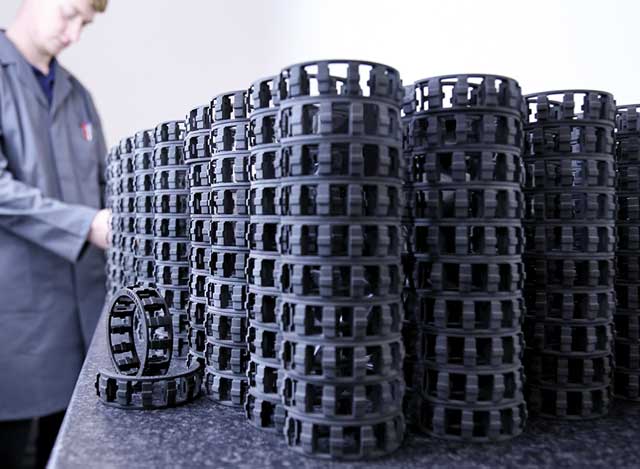 Everything else…
Bowman also offers acetal lined bearings for rotary and oscillating movement applications (WMX® range), Oilless bearings, incorporating graphite plugs, for applications where lubrication cannot easily be provided (Bowman Oilless®), CuSn8 bronze bearings for slow speed, high load applications (WMB® range), two ranges of versatile ball bearings (WM1® and WM3® ranges) as well as white metal bearings, filament wound bearings, sintered filters, plastic and composite bearings and many many more.
More than a manufacturer
Bowman International has been supplying industry with quality parts and services for over four decades and continues to be one of the UK's leading and most trusted bearings companies. What sets Bowman apart from other manufacturers and distributors are its range of complementary services which include:
• Comprehensive inhouse testing and inspection services
• Rapid production of special sizes and one-offs
• Stockholding facilities
• Just in time scheduling
• Design consultancy
If you would like to find out more about Bowman's range of products or to talk about your specific project or application contact us on info@bowman.co.uk or call directly on
01235 462500.
---
Bowman International: www.bowman.co.uk
JHB Split Bearing: www.jhbsplitbearings.com
Bowman Additive Production: www.bowmanap.com
---