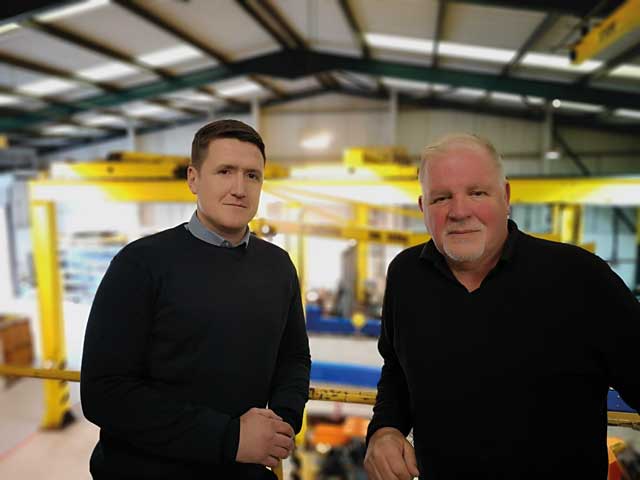 Four engineering firms are among nine companies in north-west England to receive support from the Made Smarter initiative.
They will be adopting technology such as the internet of things, artificial intelligence, 3D printing and robotics, aiming to improve productivity, create jobs, increase exports and transfer new skills to the workforce.
The companies are the first group to receive match funding to introduce advanced technology under the government-industry regional pilot.
Graham Engineering, based in Nelson, Lancashire, specialises in the welding and fabrication of complex stainless steel structures for the nuclear, aerospace, health and security sectors. The family-owned firm intends to increase its market share by becoming more competitive and increasing flexibility in its manufacturing methods. Digital technology will enable it to integrate the software to complement its high-tech equipment, streamlining workflow through the factory.
T&R Precision Engineering, based in Foulridge, Colne, produces parts for the aerospace sector and wants to use digital technology such as IoT, automation, systems integration, data analytics and the cloud to apply innovative ideas to current off-the-shelf machinery. It believes this will greatly increase productivity and efficiency and increase the skills of its workforce, as well as allowing it to implement plans to expand its manufacturing space by 10,000 sq ft (930m²). It predicts the investment will lead to 33% growth in revenue over the next three years, mostly from exports to the US.
DT Engineering North West, a specialist manufacturer of cranes and lifting equipment from Widnes, plans to incorporate digital technologies into heavy engineering environments to ensure the safe operation of potentially dangerous equipment. Managing director Tom Coyle said: "Success of this project will completely transform our business, allowing the company to grow and become far more profitable as we anticipate the integration of digital technologies and systems to complement our current core business."
Abbey Group, in Knowsley, provides a range of engineering solutions to UK industry in the automotive, rail, security, warehousing, energy and structural steel sectors. It plans to invest in digital technologies – system integration, data acquisition and AI – to introduce real-time machine monitoring on the factory floor to capture live data and report on potential manufacturing efficiencies and costs.
Made Smarter is a government-industry initiative which includes match funding opportunities and dedicated technical and business support for smaller companies adopting digital technology. It aims to engage with over 3,000 manufacturing firms in the North West and increase the region's GVA by up to £115m.
---
For more information visit www.madesmarter.uk