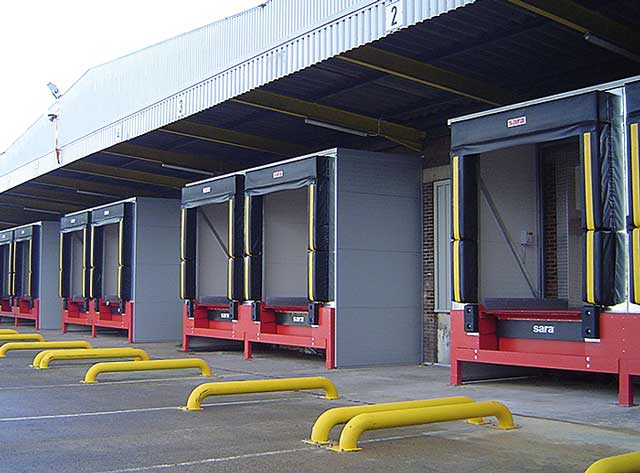 Efficient loading bays can be built in less than ideal locations if the needs of the operating processes are properly analysed, saya Martyn Nixon, general manager of sara LBS.
A food processing client was expanding its production centre and asked sara LBS for a solution to a problem that had flummoxed its architect. It wanted to expand its production floor into what had been the goods inwards/outwards loading bays, but did not think it had space anywhere on the site for new loading bays. There was also a standing requirement to maintain hygiene barriers between the outside environment and the super-clean interior of the building.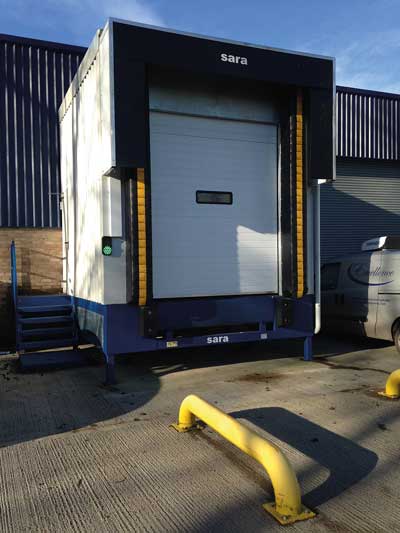 In fact, this problem is not as rare as the client thought. The solution lies in some standard sara LBS products – modular docks. These are essentially external loading dock enclosures which can be installed directly on to the face of a building. For security and insulation purposes, sara LBS constructs the walls and roof with insulated panels (40mm as standard but increasing to 120mm as necessary) with U-values between 0.58W/m²K and 0.20 W/m²K.
The docks can be positioned so that they are half in and half out of the loading bay, or indeed some distance from the original loading bay. Whatever the layout, the vehicle backs up to the end of the dock so that there is direct access for efficient loading.
Typically the dock will have a door at one or both ends, which can be used to keep heated, treated, filtered or cooled air inside the building and to keep out chilling winds. If there are doors at both ends these can be electronically interlocked so that only one can open at a time, thus maximising pest control and minimising energy loss. Alarms, timers, double locks and other automated options can also be fitted.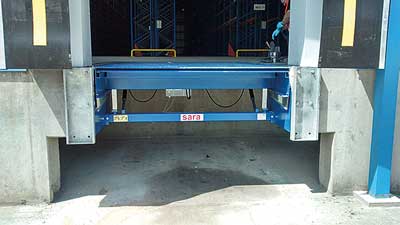 Ultimately, modular docks provide an effective solution to many real world problems, yet are easy to build and often the most budget friendly option. If fitted with dock seals the gaps between the dock and the vehicles are largely eliminated, thus providing hygiene protection and reducing loss of heated or treated air. Flexibility in the design of the docks allows for a range of door positions and types, plus the installation of other equipment such as traffic lights, hydraulically operated dock levellers, insulated roof and side panels, integrated controls for all electrical equipment, wheel guides, buffers, bollards and internal lights.
With sara LBS docks there are a number of options available so that each dock can be customised to meet the needs of the individual installation. These include dock seals, dock shelters, inflatable dock seals or foam dock pads, as well as insulated sectional overhead doors for maximum thermal insulation.
In this case the client installed loading docks as a cost-effective way to allow expansion of the production department. However, docks are also particularly suited to industrial, warehouse and storage applications where temperature control or hygiene are important, as they can provide an air lock function. They are also useful where space is restricted, if access constraints require lorries to park at an angle to the building, and where budget constraints mean a conventional extension to a building is not an option.
Finally, one of the pleasing outcomes of the recent project was that the architect admitted that his initial misgivings had been unfounded and that the new modular docks actually enhanced the appearance of the building, lending it an air of modernity and industrial efficiency.
---
www.saralbs.co.uk | Tel 01442 245577