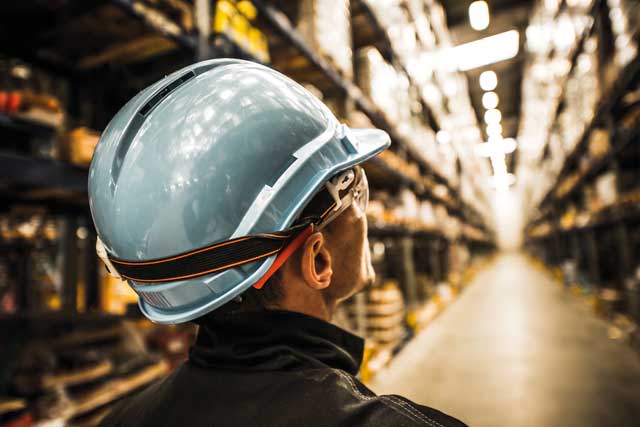 Safety should not be forgotten when maintaining, improving or upgrading equipment, says Richard Jeffers, RS Components technical director for Northern Europe.
Maintenance of machinery and equipment is a continuing requirement in a manufacturing environment. In the Industry 4.0 era, more organisations will be looking to maintain, improve or upgrade equipment or components to bring operations up-to-date and capitalise on efficiency gains that can be gleaned from doing so.
When making decisions on investing in new machinery or maintaining and improving existing equipment, cost, return on investment and minimising disruption and downtime will be the main considerations. But there is a key factor which must not be lost in this consideration – safety.
Staff safety must not be compromised when carrying out improvement or upgrade works to equipment and sites. There are a variety of machine safety regulations, rules covering extending or altering electrical supplies, and requirements to review risk assessments for the required protective equipment – all of which should be given priority.
Maintaining compliance when modifying machinery
Any piece of equipment must continue to be comply with regulations throughout its life. This means that when making any modifications to improve or maintain the equipment, which could include adding new IoT components to help with predictive maintenance, it is imperative to ensure the machinery continues to comply with the provisions applicable at the time of its manufacture. This is governed by PUWER98 – the Use of Work Equipment Directive 2009/104/EC, which was implemented into UK law under the Provision and Use of Work Equipment Regulations 1998.
PUWER98 dictates that in the event of substantial modifications, the machine will be considered new, and so the conformity assessment that is applied to all new machines when first brought to market will be required. There is no specific advice on what constitutes a "substantial" change, but the Health and Safety Executive and some European bodies offer some guidance on this. The main considerations concern:
• whether the modifications present any new hazards or risks
• significant changes in technology
• change in limits of the machine – for example, fitting a computerised or PLC control to a machine that was formerly manual, as opposed to replacing a component like-for-like.
For electrical installations, the 18th Edition of BS 7671 came into full effect on 1 January 2019. It states that any significant electrical work must carried out by a suitably qualified electrician – ideally with certification. The date of the original installation and how substantial the work is should also be considered from the viewpoint of meeting the stated requirements. Failure to comply could led to serious consequences if problems occur after the re-work, with the biggest being risk to the safety of employees.
Keeping worker safety prioritised
Regarding compliance and re-assessment when upgrading machinery, personal protective equipment should not be forgotten. A review to check that the correct level of protection is maintained is crucial both for compliance and for the safety of workers.
Another crucial area of worker safety is the environment, and when refurbishment and refitting are taking place, vital emergency safety elements can sometimes be sidelined. One example of this is emergency lighting.
A report following a survey commissioned by fire detection manufacturer Hochiki Europe found that 56% of European businesses fail to update their safety systems following refurbishments in which internal areas are reorganised. Standards state that any change to an escape route requires a corresponding change to the lighting, so a new risk assessment should be conducted. Emergency lighting should not be classified as a fit-and-forget item, and must be a factored into maintenance or costs of refurbishment.
With the arrival of new technologies and products, there is ample opportunity to embrace evolving workplace safety products and best practice. Being aware of the compliance requirements and the workplace safety options available allows a business to achieve efficiency while keeping the safety of workers prioritised.
---
https://uk.rs-online.com/web/generalDisplay.html?id=i/machine-and-plant-safety