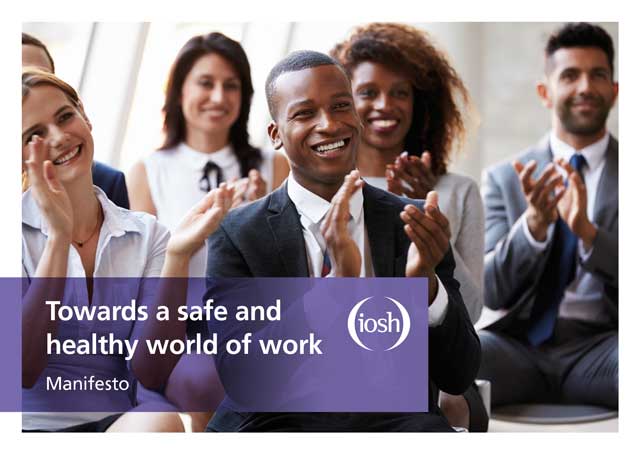 Health and safety provisions included in the new Conservative government's proposed employment reforms need to be far more ambitious, according to the Institution of Occupational Safety & Health.
A new Employment Bill was set out as part of December's Queen's Speech. It includes measures to improve workers' rights and establish a new enforcement body offering greater protection to employees.
But the IOSH says the bill is lacking in key areas relating to occupational health service reforms and rights to request health-related workplace modifications.
"IOSH's focus at this time of great national change is twofold: ensuring no erosion of health and safety standards and building a safer, healthier, more sustainable future for all," said the institution's head of policy and regulatory engagement Richard Jones.
"Not only must we maintain standards, but we must also energetically drive continual improvement in them.
"To ensure the UK is fit for the future, the new Employment Bill needs far more ambition than currently proposed – covering occupational health service reforms and subsidies and rights to request health based modifications and to be able to 'switch off' from work."
He also described it as "vital" that the political declaration commitment on the future relationship between the European Union and the United Kingdom to uphold common standards for workers' rights and protections is fully met.
This comes after the institution urged the new government to future-proof the UK's health and safety system following the general election. In a manifesto published by IOSH, it called for the government to pursue occupational health service reforms and subsidies, provide greater transparency on preventing modern slavery in supply chains, and improve mental health at work.
"The 2020s need to see the UK substantially raise its performance on occupational safety and health, from improving mental health at work to preventing long latency diseases like occupational cancers, and from securing building fire safety to strengthening protection for the most vulnerable workers," Jones added.