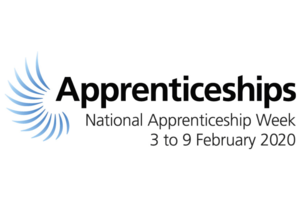 Manufacturing apprentices are providing a much needed skills boost for the sector as it seeks to upskill the workforce to fill emerging digital roles, according to trade body Make UK.
Three-quarters of manufacturers are currently offering apprenticeships to secure the skills they need, according to the group. Over two-thirds plan to spend their training budget on technical engineering skills, and 43% of manufacturers say they would fast-track a T-Level student on to a higher apprenticeship.
Make UK highlighted the figures to mark National Apprenticeship Week which ran from 3 to 9 February.
"While it is clear that manufacturers are investing heavily in apprenticeships and the number of young people joining the sector is increasing, there is still more that can be done to engage schools," said Make UK's labour market and skills policy advisor Alice Tranter.
The trade body pointed to statistics which show that only 4% of students at state funded mainstream schools and colleges go on to an apprenticeship after key stage 4 (GCSE), compared with 61% that went on to a UK higher education institution. And the number of girls taking engineering apprenticeships stands at just 8%.
"Collaboration with the government is vital in shaping different educational pathways, and without a clear strategy and much-needed reform, students will continue to believe that higher education remains the default route to a successful career," Ms Tranter said.
"With manufacturers offering apprenticeships at all levels including degree, school leavers have ample choice and flexibility to earn while they learn and gain the transferable skills required for a changing modern workforce," she added.