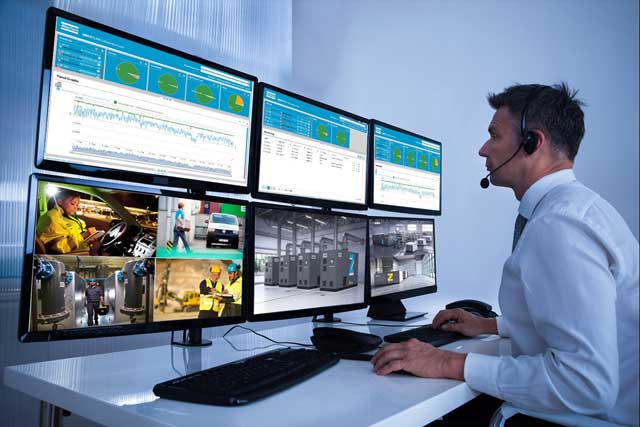 Atlas Copco has released a new version of its SmartLink remote monitoring system − SmartLink 2.0 – that gives air users IoT- based insights, not just data, and early warnings from their compressed air system.
Knowing the status of compressed air equipment at all times is the surest way to spot any developing problems, uncover potential energy savings and achieve maximum uptime for compressors and production lines. With SmartLink 2.0, new, simple dashboards provide an improved interface, allowing users much more interaction with their air compressor systems and presenting information on events, such as potential failure, pressure drops and required maintenance, in a way that allow them to take action quickly.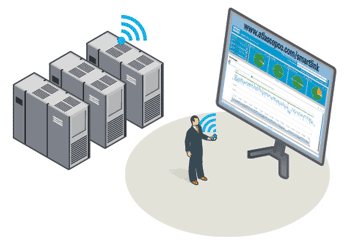 Connected via the integrated, easily installed, wireless Smartbox, SmartLink 2.0 provides a tailored compressor monitoring service programme that gathers, compares and analyses data on the fly. Information from all installations comes to one server enabling users to view parameters such as uptime, energy efficiency, equipment health, recommendations, and service timeline on their screens or mobile devices.
In keeping with Atlas Copco's original SmartLink 1.0 concept, compressor system users can choose from three levels of remote data monitoring to decide the amount of interactive information they receive. These are SmartLink Service, SmartLink Uptime and SmartLink Energy.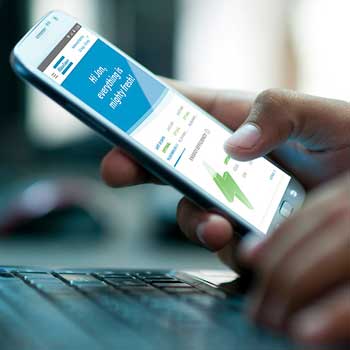 With SmartLink Service, users have a complete picture of the current and future maintenance needs of the compressor − a guide into necessary action to maintain compressors correctly and avoid any risk of production interruption.
The Service dashboard displays active and historic events plus maintenance requirements. The Service timeline and reports indicate service status, planned and executed service jobs and field reports of every action performed by Atlas Copco engineers. Machine panels list all on site equipment and include an individual machine overview page.
SmartLink Uptime includes all the Service package features but in addition provides event warning notification. The Uptime dashboard indicates availability details of all connected equipment in a compressed air installation. Users are alerted via SMS mail or push notifications so they can be on top of machine events or self-defined warnings. The dashboard details indicate equipment health status based on maintenance, machine condition, and running condition checks.
With the SmartLink Energy level, the interactive dashboard in addition provides information on energy and performance. It shows energy consumption as well as energy efficiency and achieved savings, machine usage and productive times. A graphic display of all measured data is available for plotting trends and data export, and users can download or schedule customisable reports for performance analysis.
An optional addition to the SmartLink suite is SmartLink SPM, which allows users to analyse the condition of main rotating components, compensate for speed variations, and substitute unplanned downtime with planned overhaul. It represents the means to maximise operational life without incurring risks. The dashboard provides condition conclusions for each machine and its components.
The SPM trend graphs present an easy to read condition evolution of each monitored component. Recommendations come in the form of active advice when the condition of a component needs to be verified.
---
For more information:
Telephone: 0800 181085
E-mail: compressor.sales@uk.atlascopco.com
Web: www.atlascopco.co.uk/compressors