Fulton is delighted to announce the appointment of Stephen Finch as applications engineer. He joined the steam boiler and heat transfer specialist just as the UK government announced its lockdown measures to combat Covid-19, but that hasn't prevented Mr Finch, who has a degree in mechanical engineering and background in design engineering, from absorbing himself in his new role.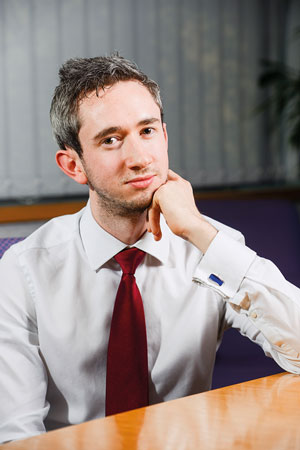 Commenting for Fulton, managing director Carl Knight says: "As we continue to innovate and look at new heat transfer solutions, like the multi-award-winning VSRT steam boiler, Stephen will play an essential role in product development. He will also be assisting the quality department in ensuring compliance for the company's latest range of heat transfer equipment, including our fuel-fired and electric steam boilers; and providing engineering support for customers requiring bespoke skid-mounted boiler solutions featuring ancillaries including water treatment, chemical dosing and blowdown."
Mr Finch started his career as a project engineer at Eriks, but he joins Fulton from Renishaw where, as design supervisor, he was responsible for a team of engineers designing air preparation systems and automation projects for the metrology industry.
Outside his work life, Mr Finch's interest in automation means he likes to build his own machines, and he is also a keen woodworker. However, he is currently using his design engineering background and skills to assist a local community of engineers who are producing 3D-printed face shields for essential workers at local hospitals and care homes in Bristol.
---