Achievements of female engineers are being celebrated this week to mark International Women in Engineering Day (Tuesday 23 June), with the campaign focusing this year on the theme of 'Shape the World'.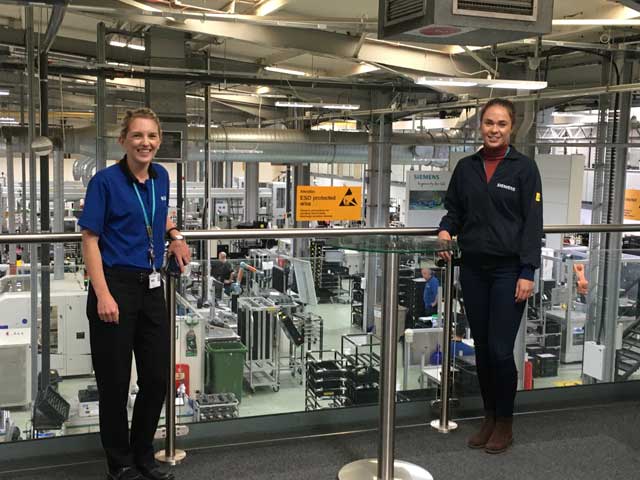 Manufacturing industry body Make UK is among those supporting the seventh edition of the annual campaign, and is calling on young women across the UK to join its diverse and talented intake of apprentices.
The proportion of women in Britain joining the sector as apprentices is 7.5%; however at Make UK women accounted for almost 10% of the 2019 / 20 intake at its Technology Hub in Aston, Birmingham.
Chair of the organisation Dame Judith Hackitt commented: "2020 has demonstrated to us all, more than ever before, the need for talented people to address the challenges we face in engineering, manufacturing and in every aspect of how we live our lives.
"Solutions to some of the biggest challenges we've ever faced require diverse and inclusive teams – women and men from all backgrounds. Young people who really want to make a difference in the world choose engineering."
Also celebrating International Women in Engineering Day is the New Model Institute for Technology & Engineering in Hereford, which is being set up to transform engineering education in the UK.
Its president and chief executive Professor Elena Rodriguez-Falcon said: "I'd like to see greater numbers of engineers, more diverse and gender balanced engineers enter the workforce. If 50% of the population are women, 50% of the engineers should be women. The same goes for other characteristics. Engineering should reflect the world we live in and make of 'difference' a strength."
Siemens is an example of a company which says it is working hard to encourage more women to join the manufacturing sector. The firm recruited 40% female graduates in 2019, compared with 29% in 2018, and in January 2020 around 17% of all Siemens apprentices were female.
Sarah Black-Smith – the head of factory operations at Siemens' factory in Congleton, which produces one million drives and controls per year – said: "The world of manufacturing and engineering has opened up huge opportunities for women.
"We have seen a significant increase in the number of women joining the manufacturing sector but more needs to be done. What needs to change is the mindset of women and those working in factories." Sarah is pictured alongside product manufacturing engineer Ashleigh Sumner.
A virtual event in celebration of International Women in Engineering Day and the theme Shape the World was also hosted online by the Women's Engineering Society. It highlighted winners of the Top 50 Women in Engineering 2020, focusing on the theme of sustainability. To view the list of winners, visit www.inwed.org.uk/2020winners.html