---
Severn-Trent Water
---
Applying Overall Equipment Effectiveness
---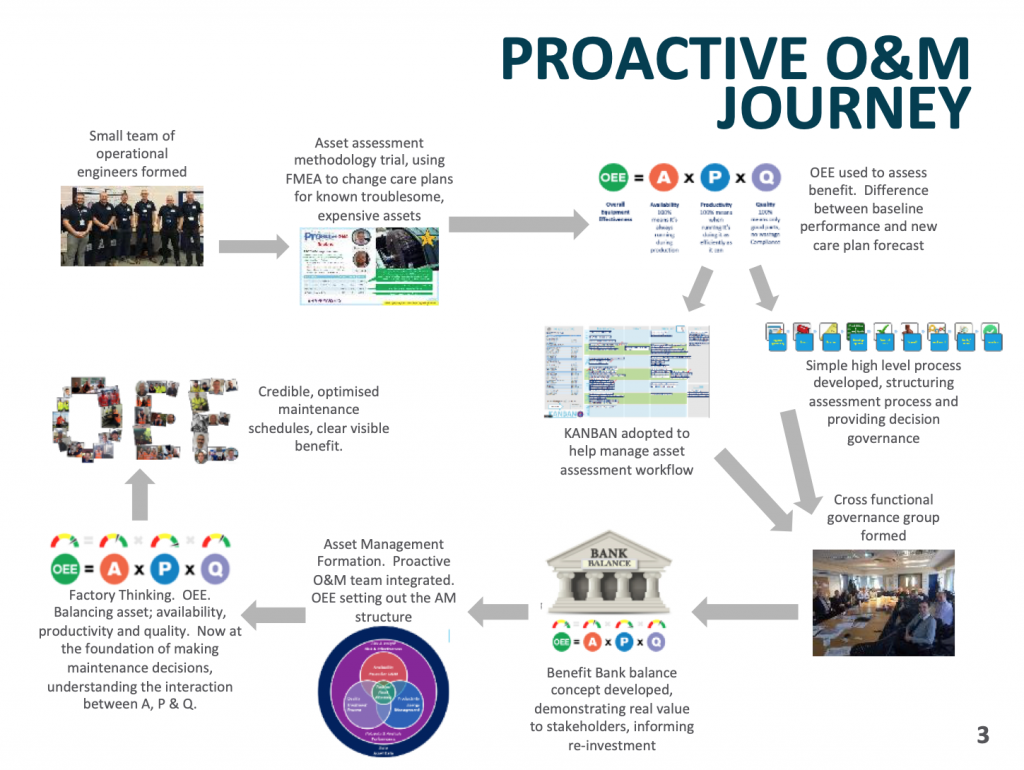 In April 2017 a small team of Severn-Trent Water's operational engineers gathered to review and improve the company's maintenance strategy and operations and maintenance task schedules.
It was clear O&M schedules were not always adding value, often introduced in response to incidents and events. Proactive care was often seen as an unwelcome overhead and lacked priority in the organisation, leading poor asset performance.
The team sought a way to move the organisation from a reactive to an active culture, improve asset performance and provide benefits not just of a financial nature but from the customer and regulatory point of view too.
The approach adopted was to adopt the industry standard asset management strategy Overall Equipment Effectiveness. The team worked collaboratively with stakeholders across the business, using good quality data to inform decision-making and demonstrate value. It undertook asset assessments to decide on the best O&M care strategies, which were translated into active schedules on SAP.
Working with colleagues, it produced bespoke O&M care plans, aiming to avoid over-engineered solutions. New O&M care plan standards were applied consistently, departures from standards were managed, and the use of condition monitoring was increased. The process was based on a foundation of OEE and a "factory thinking" mindset. An important component was to address failure modes and the causes of asset failure, using core techniques such as failure mode and effects analysis and root cause analysis.
Severn-Trent says overall equipment effectiveness is now embedded as the core principle in asset management. Results include increased availability, reliability and maintainability of assets. The process has saved £126,000 on power bills, £39,000 in overtime, £342,000 in capital expenditure and over 1,200 days of reactive maintenance. There has been a reduction in sample failures and process variation. The judges said: "This programme clearly showed how the combination of OEE and asset care routines can change mindsets from an outlook of maintenance as a necessary evil to one of optimising the quality and resilience of asset outputs."