---
Amiad Water Systems
---
Sigma Filter Range
---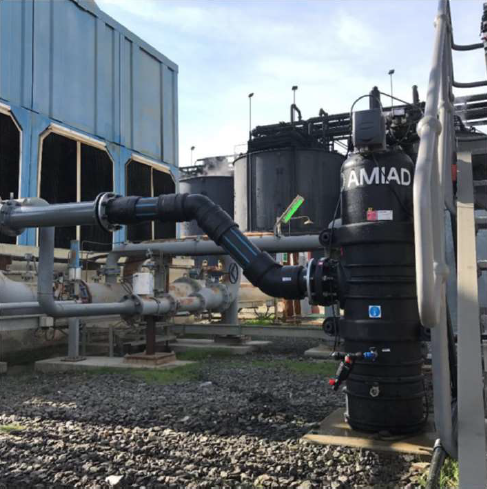 With its new range of Sigma filters, Amiad Water Systems set out to achieve gains in productivity, reduced costs and a reduced carbon footprint. The filters seek to offer a range of features normally associated with top-end filters, at a competitive price.
Traditionally in the Sigma range's target markets, consumable filter cartridges are used and disposed of to landfill.
In Sigma filters, the screens are self-cleaning, meaning there are no wasteful cartridges to replace every time the filter blocks. This means reduced operating costs and downtime, no landfill costs and a reduced carbon footprint.
The Sigma range was developed by Amiad's R&D centre. The bodies and internals are made from a mix of lightweight and durable polymers, which are resistant a wide range of chemicals found in industrial, municipal and agricultural environments.
The filters are modular and can be grouped together into batteries if required. The Mini Sigma can accommodate inlet flange sizes from 50mm to 100mm, and the Sigma Pro from 100mm up to 200mm. They can handle flows from 30m3/h to 280 m3/h and pressures from 1.5 to 8.0 bar.
The automatic self-cleaning function uses suction scanning technology to clean the moulded stainless steel weavewire screens, which are available from 50 to 500 micron.
A new stand-alone ADI-P filter controller offers full monitoring and control functions through the ADI-P app, allowing the user to access performance data on a smartphone or tablet.
The cleaning sequence can be started using a timer interval set on the controller, a signal from the pressure differential sensor or via a manual start from the app. The judges said: "The new Sigma range of filters offers a greener alternative to disposable cartridges, with the ADI-P app providing full monitoring and control."