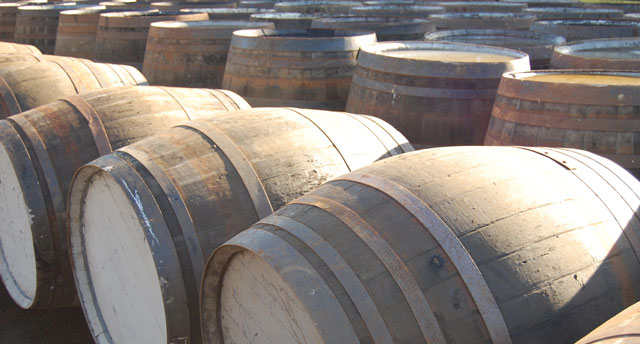 Changes to standards for equipment operating in potentially explosive atmospheres have affected distilleries, because of evaporation from casks of maturing scotch whisky.
A year ago, EN1755:2015 superseded EN1755:2000, the standard which conversion companies such as Pyroban follow to comply with ATEX 2014/34/EU. The company has invested in a two-year change programme to meet these new requirements.
"The storage of high volumes of casks of maturing scotch whisky presents explosion risks classified in the same league as the petrochemical industry," says Pyroban's Rob Vesty. "Due to the volume of high strength spirit, many sites are classed as top tier COMAH and have maturation warehouses that are classified as Zone 2 hazardous areas."
During the ageing process, some of the whisky in each barrel evaporates through the oak. This is known as the "Angels' Share" and is potentially explosive under the right conditions. Barrels are often stored for up to 20 years, each representing a large investment for the distiller.
This affects lift trucks used to store and transport the barrels. "What appears to be a standard storage and picking operation is significantly affected by the overpowering whisky vapour. Any equipment working in Zone 2 warehouses and blending areas must be explosion protected and comply with ATEX 2014/34/EU so they cannot be a source of ignition."
Pallet, stacker or reach trucks, and counterbalance trucks are affected. One of the key changes is that static, an ignition source, is now considered a "normal" occurrence in Zone 2 hazardous areas. Requirements for tyres, seats, arm rests, cabin sides, hydraulic systems, and more, have changed.
Most distilleries specify Pyroban's system6000 which incorporates gas detection to monitor the environment around the protected equipment, and automatically shuts down the equipment before dangerous levels are reached. When a mixture of flammable gas or vapour in air is detected, system6000 gives an audible and visual warning at 10% lower explosive limit (LEL) propane in air. At 25% LEL it shuts down the protected equipment, eliminating the risk of an explosion.
System6000 combines gas detection with various explosion protection methods such as restricted breathing enclosures, stainless steel cladding of forks and surface temperature cooling to ensure the engine, motors, brakes, electrics and other components remain below the auto-ignition temperatures of flammable materials.
The system complements the latest improvements in engine and battery electric truck design including energy performance and ergonomics, and is suitable for all types of materials handling and other equipment.
---
Further information: www.pyroban.com, 01273 456800 or sales@pyroban.com