David Fowler MIStructE, Editor
david@maintenanceandengineering.com
@MaintOnLine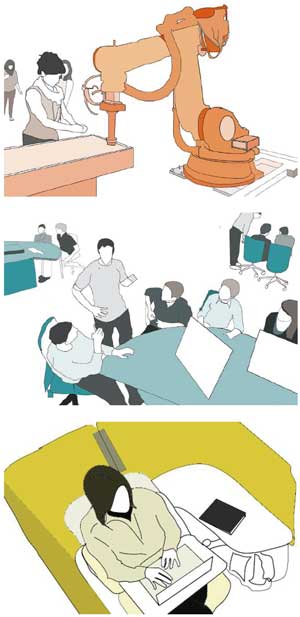 Back in the 1970s, when it had recently become a requirement to be educated to degree level in order to become a chartered engineer, a common complaint among experienced engineers was that "these graduates know all the theory but have no idea how to put it into practice".

From that point of view there is much to commend the New Model in Technology and Engineering, or NMiTE, the new Hereford-based university which was inaugurated in October. The new university will take in its first 50 "pioneer" students next September. They will embark on a degree course with significant differences from anything else on offer.

The unique curriculum with its accelerated programme will lead to a master's degree in three years (of four terms or 46 weeks). From the start they will work collaboratively on practical projects provided by UK employers, in bespoke engineering studios currently being built. There will be no formal lectures or text books (though there will be seminars and tutorials).

The aim is to produce "creative, confident, work-ready problem solvers", with the qualities they need to become leading innovators.
That is a bold approach with much to be welcomed. A slightly worrying aspect is that the usual requirements for candidates to study maths and physics to A Level is to be waived, but NMiTE says the prerequisite for maths and physics only serves to discourage students who may not have been considering an engineering career when they were 14 or 15, especially female students who are less likely to have chosen STEM subjects. The university says it will require a high grade at GCSE and will provide catch-up sessions for those without A Levels, in order to bring students up to the required level.

One of the reason engineers are in short supply may be that they need that rare combination: a practical nature plus an understanding of fundamental principles. A greater focus on practical problem-solving in a degree course is welcome, but it could be argued that the NMiTE approach is tilting the scales too much to the practical side and too far away from a deep understanding of the underlying science. However, NMiTE also points out that its approach is based on that of the Franklin W Olin College of Engineering in the US, established 20 years ago. Olin College has been rated highly among engineering schools in the US, and has strongly backed the NMiTE project.

Perhaps it will also be argued that computers can take care of the tricky maths, but it used to drummed into engineers that they needed to have a feel for whether the answer emerging from the computer was right or not – for which that theoretical underpinning is again required.

In four years, when the first graduates emerge from NMiTE, no doubt they will be eagerly snapped up by industry. But will some old hands be complaining: "These guys – great practical skills, but they don't have the theory"?