Connecting fire and CCTV security systems can make both more accurate and allow a faster response to incidents, says Peter Lackey, Johnson Controls fire manager for the UK & Ireland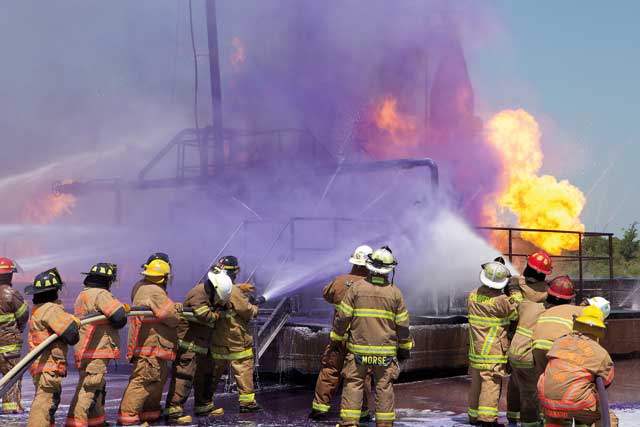 Building and plant managers often see fire and security as two entirely separate issues. But as connected technology becomes more commonplace, those responsible for health and safety are increasingly seeing that feeding insights from one system into the other is the way forward. Syncing up fire and security systems to share data can make both systems more accurate, and enable teams to respond more quickly to real incidents. Retrofitting plants and buildings with the internet of things (IoT) means building managers can embrace technology for an integrated fire and security system.
The problem

False alarms cost the UK taxpayer an average of £1bn every year in unnecessary call-outs of fire crews. Over time, complacency can set in, which can have potentially tragic consequences. Many fire brigades no longer respond to an automated alarm signal unless backed up by a 999 call, and have the option to invoice organisations for attending a false alarm.

Integrating CCTV into the system is one way to limit brigades attending false or unwanted alarms – it gives monitoring teams an additional visual insight into their building. This enables them to quickly make sense of the alerts coming through the system, so they know if it's a genuine fire and can act fast.

Until now building management has been separated into fire or security. It's not easy to integrate your fire detection system with your CCTV loop if they use different cabling and voltages and the regulator has different requirements for each. But exploring the possibilities of integration is paramount to health and safety, particularly in buildings with large open areas and little or no fire compartmentation.

In any situation, the faster the fire brigade can get to a fire and the more visual evidence is available, the higher the chance the fire can be brought under control. Integrating CCTV into fire detection can give monitoring teams a crucial head start.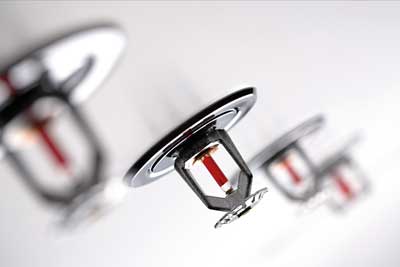 Where to begin

CCTV integration is currently in its infancy, but the technology does exist. It is likely to be adopted first by large facilities management companies overseeing high-budget buildings such as the Shard and the Gherkin, but once the concept has become accepted, as with all innovations, it will begin to filter down to large buildings in a range of industries.

With older fire systems, those responsible have to contend with differences in voltage and cabling, making it impossible to simply patch cameras into the existing circuits when retrofitting. This can be countered by connecting both systems to a common interface to allow control of both from the main control room. It is desirable to extend the CCTV system so there is a camera in every fire detection zone.

Organisations undertaking builds or total system overhauls, however, have a unique opportunity to install connecting systems from the beginning, integrating CCTV with fire safety systems. Integration should be at the heart of any new safety and security project.

Whether retrofitting or starting from scratch, working with the right partner is essential to help the integration of fire and security become a reality. Public sector organisations should work with service providers who can not only supply the necessary cameras and fire detection equipment, but also provide innovative solutions to new problems, which will doubtless be encountered in this kind of project.
The future: integration

CCTV integration opens a whole host of efficiency improvments for buildings new and old. When the stakes are so high, it's vital that building managers take full advantage of new technology to maximise their health and safety precautions.

With CCTV integration installed across a site, you can be comfortable that your site will be safe whether you're there or not. It's time CCTV integration was firmly at the top of the agenda.
---