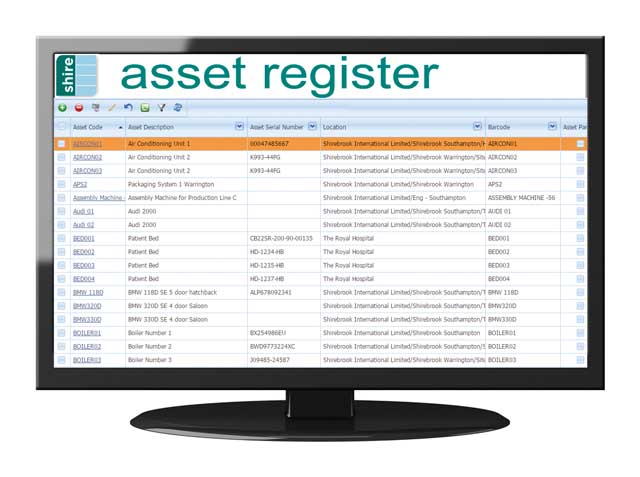 Consistent and careful maintenance is paramount for manufacturers to make sure operations run smoothly and efficiently, to prolong the life of equipment and to reduce overall costs, says Shawn Ackerman, general manager of CMMS provider Elecosoft ShireSystem.
Implementing a computer maintenance management system allows the user to keep an up to date inventory of all their equipment and assets as well as tagging them. It's effectively the ultimate auditing system for manufacturing machinery. Recording details such as make, model, serial number, location, and asset number makes scheduling activity more manageable. In time, a CMMS reduces the cost of maintenance, increases asset life, improves productivity and lowers the cost of ownership.

The system provides plant and maintenance managers with greater clarity and control over planned or unplanned activities.

Additionally the ability to manage multiple sites, people, contractors and their work schedules efficiently and effectively is a significant benefit. CMMS can store data that is generated on site or in the cloud and can be used to manage work orders, purchase orders and inventory. Finally, it can minimise the admin burden for the facilities and maintenance manager or technician so they can focus better on their primary role.

Although CMMS is a high-performance system, it's not as simple as typing data in and expecting it to calculate requirements accurately. It involves building a database of equipment and maintenance tasks. One of the crucial steps to develop an effective maintenance schedule is to separate the tasks into three main categories:

Preventive maintenance (This can further be divided into short-term and long-term)
Reactive maintenance
Predictive maintenance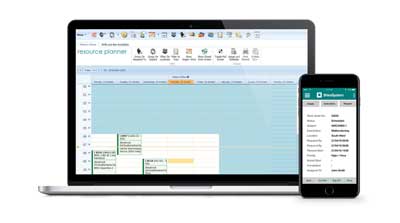 Preventive maintenance

Preventive maintenance is reserved for machinery which requires regular, routine checks to help keep it running. The potential problem is detected and corrected to prevent failure before it happens. This requires careful, systematic planning and scheduling of maintenance.

It is a complex process especially for big businesses with a lot of equipment. A CMMS is capable of not only handling this complexity but also keeping an accurate record of past services and inspections, as well as keeping tabs on the lifespan of each part.
Reactive maintenance

The remaining machinery can be assigned to the reactive list. Repairs are carried out when the machine has malfunctioned. This is also called run to failure strategy, and items on this list might include machines which are more economical to replace than to repair, and any that, on breakdown, pose no safety risk and have minimal effect on production.

This strategy might be expected to be less costly and less time consuming than preventive maintenance; however, it is not necessarily the most effective approach and, in the long run, it can prove to be more expensive and could result in production delays.
Predictive maintenance

This approach forecasts, using data, when machine failure might occur, and seeks to avert the occurrence of the failure by performing regular check-ups.

Predictive maintenance relies on conducting repairs based on trends in equipment data. This technology is tied to condition-based monitoring systems for reading the output of an asset's variables. Whether a business needs to track the condition of a piece of equipment through temperature, oil viscosity or vibration, CMMS can connect equipment to a database to predict when it will require maintenance or a replacement.

When implemented correctly, CMMS runs effortlessly as part of the overall maintenance strategy, assuring a process is only performed when it is required, just before failure is likely to occur. This brings several cost-saving benefits such as minimum time spent on equipment care, minimum production hours lost and minimum cost of spare parts and supplies.
All the above options can form a part of the company's total productive maintenance strategy. Each company has different goals and equipment, so investing in an easy to use, scalable and integrated maintenance management system, such as ShireSystem, is key.
---
www.elecosoft.com; www.shiresystems.co.uk
shawn.ackermann@elecosoft.com