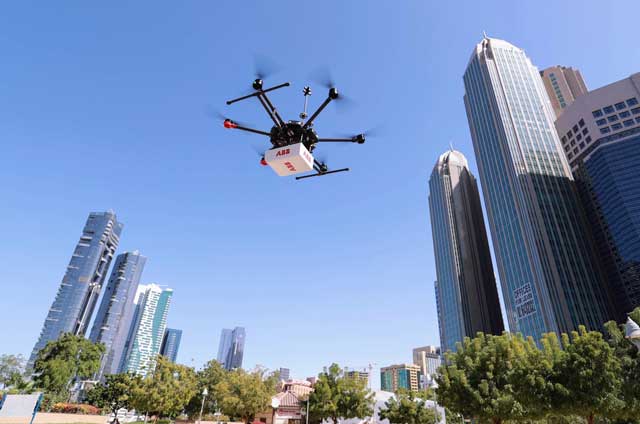 ABB has launched a highly sensitive mobile gas leak detection system, capable of being mounted on drones for monitoring remote gas pipelines.
The ABB Ability mobile gas leak detection system is a digital solution that allows drones to be used in in this way for the first time. The new solution is being launched at an ABB customer event in Houston and will complement the existing range of ABB mobile gas leak detection systems suitable for all facilities.
With drone deployment the mobile gas leak detection system allows faster identification of leaks, requires less staff hours to implement and costs less to operate, with the ability to cover wide, hard-to-reach areas. It can distinguish between biogenic methane (the source of which is ruminant animals, manure and shallow coal and oil deposits) from thermogenic methane from natural gas.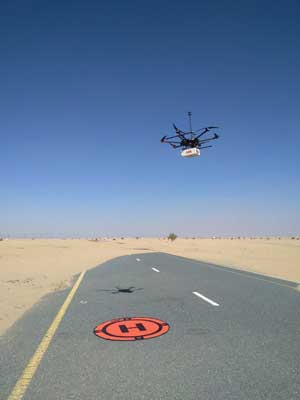 The system uses patented Off-Axis Integrated Cavity Output Spectroscopy (OA-ICOS) with a sensitivity more than 1000 times as high as conventional leak detection methods. This allows ABB to identify potential methane emissions at a greater distance while flying, which is not possible with other sensors.
ABB's analysis software automatically processes the collected methane, ethane, GPS and wind data to create a simple, easy to use report in either GIS compatible or PDF formats, which can be used to quickly identify areas in the pipeline network that potentially have leaks.
Software features, such as the ABB Ability cloud storage tools, allow quick and efficient dissemination of data and reports anywhere in the world. Authorised users can view the progress of flights in real time as well as review and act on processed leak reports.
In March last year, ABB was one of six companies invited by the Environmental Defense Fund and Stanford University to represent the drone sector in the controlled testing phase of the Mobile Monitoring Challenge, a competition to advance mobile methane monitoring technologies at oil and natural gas facilities.
As well as being used for drones, the ABB Ability™ mobile gas leak detection system is used in urban distribution vehicles and hand-held inspection devices, meaning that all three methods of gas detection can be used in conjunction with one another to provide optimal safeguarding of both people and the environment.