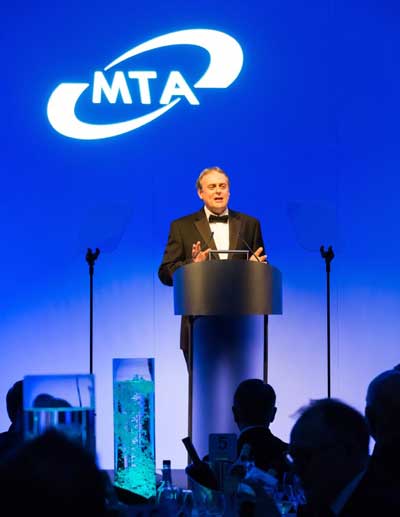 Digitalisation will dominate the future of manufacturing, and businesses and the Government must embrace the opportunities it offers through a long-term strategy.
This was the view of Manufacturing Technologies Association president and Yamazaki Mazak director Marcus Burton, delivering the keynote address at the MTA's annual dinner. The event celebrated the association's centenary as the representative body for UK manufacturing technology suppliers.
He used his speech to reflect on the history of the association and how manufacturing technology would shape the future of manufacturing, predicting that it would play a crucial role in increasing productivity.
He said: "The overarching lesson from our history is those that have prospered are those who have understood what is happening around them, embraced the new opportunities, and changed their business models. With the opportunities of the Fourth Industrial Revolution we can leapfrog the past and invest in the future. Businesses, the public and the Government, through a modern long-term industrial strategy, must embrace these new opportunities and ensure that the UK changes its culture to one of long-term of investment."
He added: "Digitalisation is going to dominate the future of our industry – in fact manufacturing is being recast as a digital industry. We in this room have everything that is needed to move productivity forward."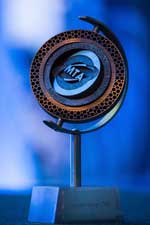 The MTA marked the occasion by honouring key figures from the sector with Outstanding Contribution to UK Industry Awards. They were Sir David McMurtry and John Deer, respectively executive chairman and deputy chairman of Renishaw; Professor Keith Ridgway, executive dean of the AMRC Group; and Juergen Maier, chief executive of Siemens UK.
Sir David invented the touch trigger probe while deputy chief designer at Rolls-Royce in the early 1970s. He co-founded Renishaw in 1973 with Mr Deer, who was managing director of the company from 1974 to 1989.
Professor Ridgway is the executive dean of the AMRC Group. He worked in industry before moving into academia in 1980. He helped set up the Advanced Manufacturing Research Centre in Sheffield with Boeing in 2001, and in 2009 he helped launch the Nuclear Advanced Manufacturing Research Centre.
Professor Maier was appointed chief executive of Siemens UK in 2014, having held senior roles in Siemens in the UK and Germany. He led Made Smarter, the independent review of industrial digitalisation, which set out how UK manufacturing could be transformed through the adoption of industrial digital technology.
MTA chief executive James Selka said: "It is fantastic to have so many of UK manufacturing's leading figures in one room to celebrate 100 years of the MTA. It is our great honour to be able to present the Outstanding Contribution to UK Industry Award to four people who have dedicated their lives to our sector and who are all real champions of UK industry."