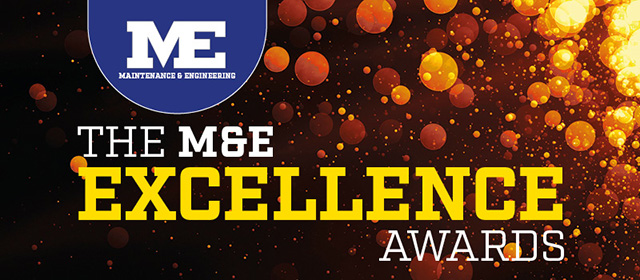 The M&E Excellence Awards, why we're launching them and how to enter
Maintenance & Engineering's mission has always been to encourage the pursuit of excellence in asset management, engineering, and maintenance throughout the manufacturing and process industries, informing and educating maintenance professionals across the UK's industrial, commercial and public sectors.
Maintenance is too often seen as an overhead – a business cost subject to random cuts – rather than part of a properly structured asset management strategy, working in partnership with production to add value to an organisation by reducing plant and machinery downtime, increasing productivity, improving efficiency and leading, in turn, to increased profitability.
We think the work of hard-working and skilled professionals in this field deserve to be properly and fully recognised.
So we're excited to be able to announce the launch, with this issue, of the Maintenance & Engineering Excellence Awards.
We are convinced that the achievements of the industry merit recognition through an awards event of this type. We intend to make these awards the leading event of their kind in the sector, highlighting the maintenance engineering aspects of the many exciting developments that are under way in manufacturing and related industries. The judging panel will be drawn from industry experts and the final panel will be announced shortly.
Entries are open now. We're looking for examples of excellence in 14 categories, with an overarching Excellence award for the best overall.
Awards categories are…
★ Small Maintenance Project of the Year 
★ Large Maintenance Project of the Year
★ Product Innovation of the Year
★ Process Innovation of the Year
★ Training Initiative of the Year
★ Diversity Prize
★ Health and Safety Award
★ Non Destructive Testing
★ Predictive Maintenance
★ Energy Efficiency
★ Factories of the Future Development
★ Asset Management
★ New Technology/Disruptor Award
★ Employer of the Year Award
★ Excellence Award

Further details of all the categories

Submitting an entry to the awards is free – click here to submit your entry
---
To find out more about how your company can become a sponsor and align with the M&E Excellence Awards please click here or contact:
Commercial Director:
Fawad Minhas:
T: 01892 553149
E: fawad@maintenanceandengineering.com
Business Development Manager:
Colin Campbell:
T: 01892 553143
E: colin@maintenanceandengineering.com
If you have a general enquiry regarding your awards entry form please contact:
Kirsty Barrett
Tel: 01892 553142
E: kirsty@maintenanceandengineering.com
---