The spherical roller bearing has celebrated its 100th anniversary.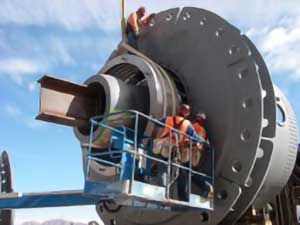 It was originally developed in 1919 by an SKF engineer, Arvid Palmgren, designed to cope with heavy radial and axial loads in applications which are prone to shaft misalignment.
Created to complement the self-aligning ball bearing, spherical roller bearings have two rows of symmetrical rollers, a common sphered outer ring raceway and two inner ring raceways inclined at an angle to the bearing axis. The design allows rotation with low friction, and permits angular misalignment.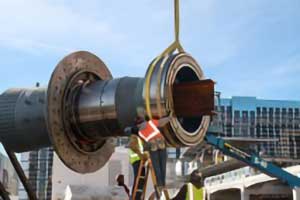 Other features include high load carrying capacity, long service life and low friction.
Spherical roller bearings can be found all over the world. Notable examples include the High Roller ferris wheel on the Las Vegas strip, which uses two of the largest SRBs ever produced by SKF, each weighing 8.8 tonnes. At the Bahrain World Trade Center, three wind turbines each 29m in diameter are installed between the two 240m high towers. The main shafts of the turbines were equipped with SKF spherical roller bearings.
SKF's range includes versions for specific operating conditions, such as contaminated environments in heavy industrial applications where bearing life can be increased by up to four times with sealed spherical roller bearings. SKF's Three-Barrier Solution offers minimal maintenance and optimum life in the harshest environments.
Petra Öberg Gustafsson, product line manager for self aligning bearings at SKF said: "SKF introduced spherical roller bearings in 1919 and has been consistently improving them ever since. Building on Arvid Palmgren's original design, we offer engineers the widest range of both open and sealed spherical roller bearings in the industry. With the continued push for high performance in ever more challenging environments, it will be interesting to see what the next 100 years of development generates."
---