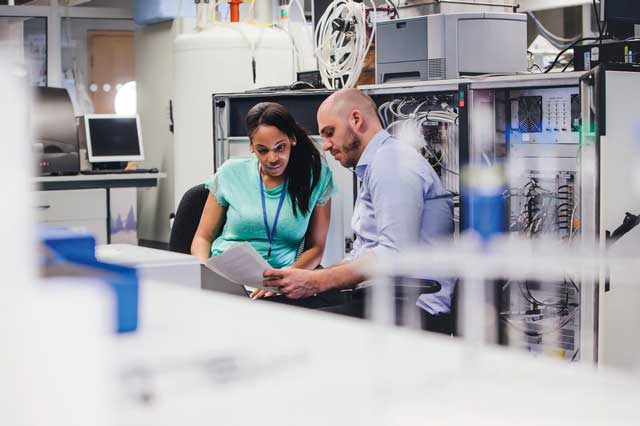 For industry, making the transition to renewable energy presents a considerable challenge. Ashley Phillips, managing director of Ørsted Sales (UK), outlines how your energy supplier should be able to assist you
Energy intensive industries and businesses will play a crucial role in the green energy future. UK carbon emissions should hit net zero by 2050, to avoid the most serious effects of climate change, said the Committee on Climate Change in its report last month, Net Zero – the UK's contribution to stopping global warming. With fossil-based energy causing the majority of those emissions, choosing renewable energy is a real force for change.
As well as protecting the planet, it's a choice that has already brought commercial benefits to many leading businesses. The Climate Group, a non-profit organisation that works with business and government leaders around the world to address climate change, reports that RE100 businesses (which have committed themselves to adopting 100% renewable power within ambitious timescales), have the commercial edge on their peers in every sector.
However, it's also true that making the green transition brings challenges. These include meeting efficiency and sustainability targets while remaining profitable. Managing complex operational schedules and volatile energy costs can be an added headache. To tackle these challenges, your energy supplier should work with you in partnership, helping you find creative ways to use your renewable energy strategically and efficiently. So here are a few "big hitting" ideas to help you on the green journey.
Renewable electricity, greener gas
An obvious step is to choose 100% renewable electricity, backed by Renewable Energy Guarantee of Origin (REGO) certificates. Ideally, your supplier should also be investing in its own renewable generation sites and solutions and will be working towards its own 100% renewable goals.
Flexibility and risk management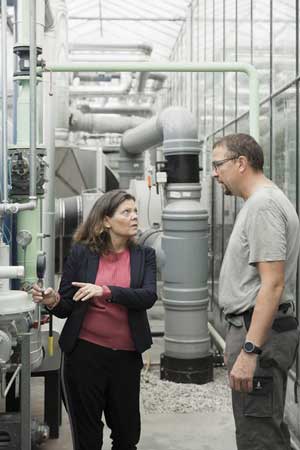 Managing costs as well as carbon is a commercial priority, and flexible energy use is a real ally. Businesses can significantly reduce their energy costs by lowering consumption during expensive peak periods and shifting energy intensive processes to times when energy is cheaper. Smart flexibility solutions use intelligent software to automatically forecast consumption and adjust use, providing support by saving time and handling the challenges of forecasting.
In a world of volatile energy prices, accurate forecasting and risk management help to safeguard budget certainty. Expert support from trading experts will provide a customised risk strategy, freeing your time and bringing peace of mind.
CPPAs – stability and sustainability
Choosing a corporate power purchase agreement (CPPA) is a good way to guarantee budget certainty while boosting your corporate social responsibility credentials. Ørsted's CPPAs offer a long- term renewable energy supply with stable costs and power that comes direct from one of our windfarms. Northumbrian Water has chosen this option as part of its long- term energy strategy. This helps it to reduce operational costs, without compromising its sustainability and CSR ambitions.
These are a few of the main options for industries looking to support sustainable growth while managing costs, and Ørsted offers all of these. As each business is unique, it can also offer a full energy advisory service, to create a bespoke solution for your needs.
---
Ørsted's vision is to create a world that runs entirely on green energy, and to help businesses make the green transformation. Find out more at https://orstedbusiness.co.uk/