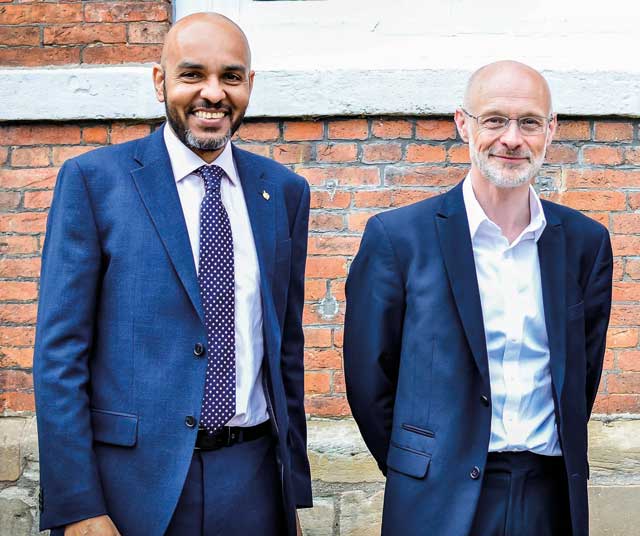 A new MBA to train engineers in strategic leadership and management skills has been launched by De Montfort University Leicester.
The course has been designed in partnership with the Institution of Civil Engineers, but is aimed at engineers of all disciplines as they progress to oversee large-scale projects, manage teams and operate a business.
The MBA for Engineers will develop skills such as strategic management and project finance, and provide sector-specific case studies. It is designed allow engineers to gain the practical knowledge required to lead and manage sustainable businesses, covering core business areas while giving students the opportunity to tailor their learning to their disciplines.
The initiative follows a report by the ICE's Skills Review Group, which found that soft skills including management and leadership were seen as lacking among engineers.
Throughout the programme, tutors will help participants develop an effective personal leadership style, the university said. A final dissertation or project will give students the opportunity to apply their knowledge and explore key challenges facing today's organisations. Teaching will be led by academic experts with extensive industry experience from the faculties of Computing, Engineering and Media, and Business and Law.
Nathan Baker, ICE director of engineering knowledge, said: "Engineers need broader skills to complement their technical knowledge, particularly as they advance in their careers. Our members have also reported that existing MBA courses can be too general and do not reflect the realities of their industry. The MBA for Engineers is part of ICE's efforts to support engineering's future leaders."
The course will run at the university's Leicester Castle Business School. Full- or part-time options are available, starting this September and in January 2020.
---
More information: www.dmu.ac.uk/study/courses/postgraduate-courses/engineers/mba-for-engineers.aspx