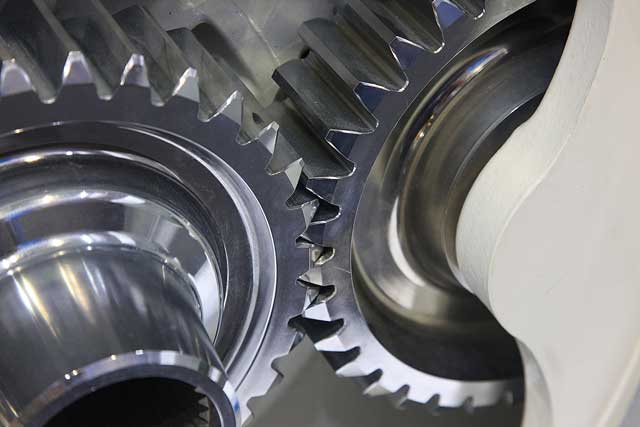 A new service from Total UK allows open gear drives to be cleaned in as little as an hour, without the need to shut down equipment, saving up to 48 hours of downtime.
Total UK has become the sole UK distributor of Lubriclean EP, a solvent that cleans open gears while in operation, even under heavy loads and in dusty environments. It has been developed primarily to meet the needs of customers in the cement and mining sectors.
Conventional methods of open gear cleaning usually require around two days to complete, which leads to costly downtime.
Lubriclean EP, developed by specialist lubricants manufacturer Lubrilog, has been formulated to clean the high levels of contaminants that accumulate in open gear drives, removing abrasive dust, grease and lacquer in as little as an hour. Despite its powerful action, Lubriclean EP is non-toxic, safeguarding operators and the environment from chlorine, aromatics and volatile organic compounds.
Once a gear is cleaned, Lubriclean EP slowly evaporates, leaving a thin, oily film with extreme pressure properties.
Operators are provided with the cleaning kit, full on-site support and training, and personal protective equipment by Total and Lubrilog's staff.
Total UK believes the product has the potential to save cement and mining businesses millions of pounds.
---
Lubriclean EP is only available in the UK through Total UK.
For further information visit: www.total.co.uk/lubrilog-lubriclean-EP
tel 01977 636303 or email lubesorders@total.com.