Energy management and automation specialist Schneider Electric has announced its commitment to the goal of bringing demand for resources back into balance with the Earth's capability to renew them.
A white paper published on Earth Overshoot Day, The Business Case for One-Planet Prosperity, sets out the company's approach to a "one planet" business model.
Earth Overshoot Day, which this year fell on 29 July, is the day when human demand for food, resources such as timber, and carbon absorption exceeds what the Earth can renew in a year. Overshoot began in the 1970s and the date has been moving forward ever since.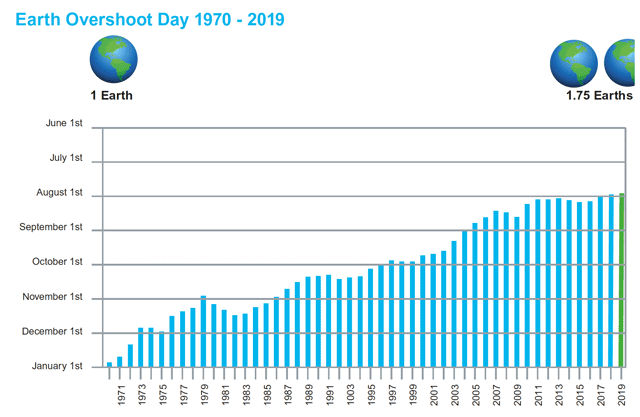 Schneider Electric has worked with sustainability organisation Global Footprint Network to gauge the company's activities against one-plant compatibility. The two argue that the trend can be reversed. Moreover, with energy being one of five key areas which influence the trend (along with cities, food, conservation and population), the organisations' research suggests that by retrofitting currently available technology for energy management and automation to buildings and industrial processes and adopting renewable electricity, the date could be moved back "by at least 21 days". (By comparison, cutting carbon dioxide emissions by half would move the date by 93 days).
The company urged other business leaders to adopt a one-planet approach and argued that collaboration was necessary to unleash the necessary creativity and ingenuity. "One-planet compatibility has to become a new measurement of how a given business strategy helps society move the date of Earth Overshoot Day," said Xavier Houot, Schneider Electric senior vice president. Businesses should ask themselves "does our business operate within one-planet constraints?" and "do our offerings help customers operate within the planet's constraints and move out of ecological overshoot?"
"If the answers are positive, long-term prosperity is much more likely. Being part of the solution carries increasingly more weight in the eyes of investors and markets," he said.
---
www.schneider-electric.com/en/download/document/one_planet_prosperity
www.overshootday.org