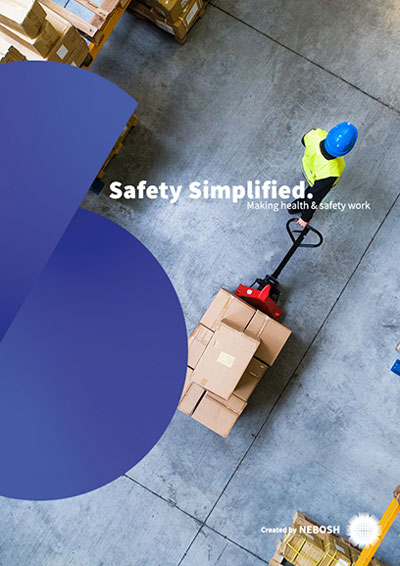 Safety qualifications organisation NEBOSH has launched Safety Simplified, a new approach to health and safety training. The three-day practical course, which uses augmented reality to bring safety learning to life, has been introduced to "drive a revolution in the UK workplace" by introducing health and safety knowledge to more people, the organisation says.
Safety Simplified emphasises the practical nature of health and safety. The course is heavily activity focused, and uses augmented reality to help people visualise what they're being taught. There are numerous AR scenarios covering some of the most common safety issues, such as noise, vibration, desk working, mechanical hazards, manual handling and working at height. Learners also complete a simple risk assessment.
NEBOSH, founded in 1979 as the National Examination Board in Occupational Safety and Health, says those who complete it will return to their workplaces with safety tips, ideas and techniques which can be put into practice straight away. They will be able to make a real contribution not just to their immediate workspace but to the organisation's wider culture and its health and safety team.
Employers can easily adopt Safety Simplified to boost the health and safety knowledge and culture over their whole workforce. It is applicable to any sector and is simple to deliver with minimal set-up. The AR app and scenarios are free to download to any smart device from Google's Play Store and the Apple App Store.
Over time, businesses that put their staff through Safety Simplified training can expect to see reductions in injuries, improvements in how people do their jobs and fewer days lost to illness and injury. "These are all great bottom-line benefits, but most importantly, by creating safer places to work, staff will be better protected – and that's good for everyone," said NEBOSH chief executive Ian Taylor.
---
More information from www.safetysimplified.com