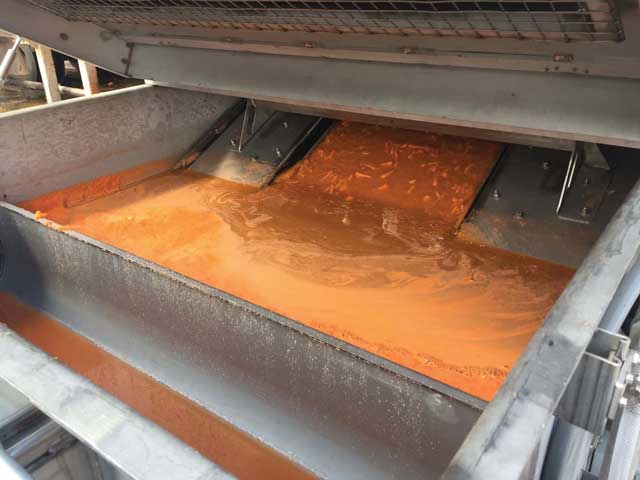 Water companies use the Mogden Formula for calculating charges for discharging water. Louisa Mafeld, industrial business development manager at Hydro International looks at how you can reduce your costs.
There is a great deal of attention in the food industry to making sure that raw ingredients are grown and used in a sustainable way and that waste is disposed of carefully. But is enough thought being given to reducing the water used to process food?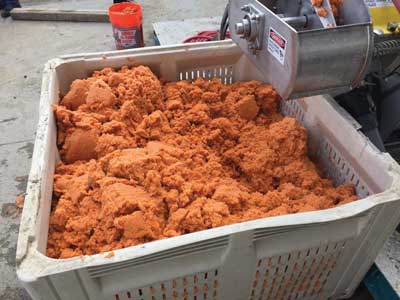 From the preparation of fruit and vegetables to brewing, water is a key part of the process. The wastewater from the processes can contain significant levels of total suspended solids (TSS).
Trade effluent charges for the disposal of wastewater can be a huge cost to businesses. Fines for unpermitted discharge of water and pollution have cost businesses over £45m since 2010. Whether a company processes vegetables, brews beer or recycles paper, the dirtier its wastewater, the more it will cost in trade effluent charges.
How can businesses improve the way they use and dispose of water, and reduce their trade effluent costs?
Discharging wastewater to local water companies is becoming more restrictive, and licenses are becoming harder to come by. The ability to recycle and reuse wastewater and reduce its pollution load is a financially sound move for business.
There are broadly four different types of industrial water treatment. The first is raw water treatment, which involves abstraction from a river or canal, treated for commercial use; boiler feed water treatment, which involves removing dissolved solids for water suitable for use in boilers; cooling water treatment, where a build-up of solids needs removing; and wastewater treatment, which could entail removal of detritus, suspended solids, fats, metals, phosphorus and other pollutants.
Water companies use a specific formula to calculate the cost to businesses when they discharge water, known as the Mogden Formula. The formula (above right) has four elements, and the costs associated with each element can be decreased by treating or recycling water on site.
The four elements are as follows: 1. Reception – a charge based on volume of wastewater you discharge; 2. Level of treatment at the works – the wastewater could be discharged straight to the sea or may need to be run through primary, secondary or tertiary treatment processes; 3. Chemical oxygen demand of the wastewater – a charge based on the ratio of what you are discharging to the average discharge of a municipal customer of the local water company; 4. Solids content – based on the ratio of what you are discharging to the average municipal customer of the company.

In the formula, V represents the charge for primary treatment, per cubic metre; Bv is an additional charge if the wastewater needs to be treated biologically; M represents the charges if the water is discharged into the sea; B is a charge depending on the biological oxidation of sewage; Ot/Os are chemical oxygen demand measurements; S is a charge for disposal of primary sewage sludge per kg, and St/Ss are measurements of total suspended solids per litre.
The ability to reuse and recycle water can have huge benefits to businesses, both financially and environmentally. With its in-depth engineering and environmental expertise, Hydro International can provide specific solutions. Hydro International has a range of products that can help reduce the solids content of the wastewater.
There are products specifically tailored for grit and sand removal, which work for a wide range of specific gravities and flow rates. There are also products for primary settlement and filtration of wastewater, designed to filter solids through a membrane. A free online calculator has been created to help calculate how much certain treatment systems could save companies on trade effluent costs: www.hydro-int.com/trade-effluent.
As well as its range of products, Hydro International offers consultancy through its Hydro-Logic Services team. For businesses unsure of which system will work best for them, the consultancy team can give advice and suggest the best solutions. Hydro International works with many water companies and has operated internationally, recently undertaking design work in the Middle East. The company has also consulted on environmental matters including reducing phosphorous levels in the River Wye from residential developments.
---
Try the trade effluent calculator at
www.hydro-int.com/en-gb/uk-trade-effluent-savings-calculator or visit www.hydro-int.com.
enquiries@hydro-int.com | +44 (0)1275 878371