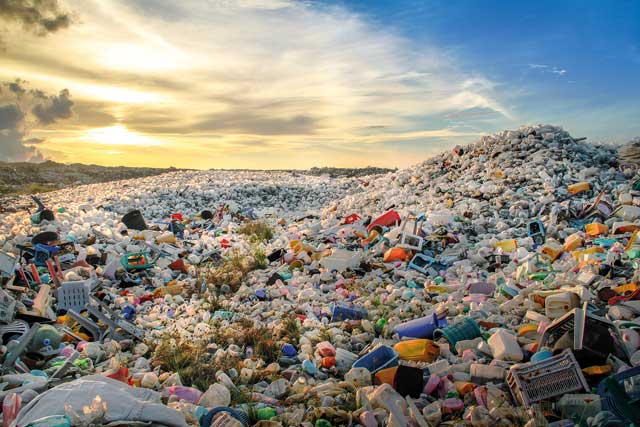 M&E's latest Editorial Advisory Board meeting addressed the question of how companies – and staff from maintenance and engineering functions – can make a difference. David Fowler reports.
Concern about sustainability is rising up the agenda. Manufacturing accounts for around 30% of direct energy use and 24% of global emissions, and is likely to come under increasing scrutiny and pressure to adapt. M&E's editorial advisory board debated the issue of how industry should respond at a roundtable in December.
Chairing the meeting, DAK Consulting director Dennis McCarthy identified several areas where manufacturing could have an impact or would be under pressure to act.
These were: improving energy efficiency; increasing recycling; focusing on whole life costs; and an increased need for and use of renewable energy. Manufacturing would need new skills; it would need to reduce vulnerability to extreme weather, and improve resource management.
Peter Geake, technical director for asset and enterprise risk management at Jacobs, said that Jacobs was typically involved in designing whole systems, and when considering sustainability this led to a need to make trade-offs.
"The issue we often have is how do you select things in that design process to make it fit in a sustainable world, how do you trade things off against one another and make a sensible judgement?"
For example in building a structure there was the question of whether to use concrete or another material, how much glazing to use, and the implications for heating. These all involved trade-offs, but the question was "what criteria should we be using to create the trade-offs to find the optimal solution?"
Designing for sustainability was interlinked with whole life costing and carbon/energy accounting. But in an energy audit, how far back down the supply chain should one go, he asked. "If you want to use concrete, do you go right back to the manufacture of the concrete itself, and can you get accurate information?" He concluded: "At the moment it's a very intuitive process."
Such issues had been rising up the agenda of clients, he added: "In the last two or three years it's gone from 'please consider this' to 'you have to consider this and demonstrate your arguments' ."
Atai Winkler, principal consultant of PAM Analytics, said that in his experience in the water industry, around 80% of maintenance was reactive, which left equipment such as pumps running inefficiently. "Pumps use large amounts of electricity – the running cost of a pump is a huge proportion of its whole life cost, and even a small change to more active maintenance and getting them to run more optimally is potentially a huge benefit.
Dr Geake added that the British Pump Manufacturers Association had introduced a scheme to train pump owners in the way they operate their pumps, "to keep them on the efficiency curve to keep the costs down" – as well as monitoring when the pump was running (and whether it should be running at all).
Introducing monitoring for equipment such as pumps was seen as key. Mr McCarthy said: "In overall equipment effectiveness you measure the quality of the process rather than the quality of the product. If you use energy use as a quality measure, when it starts to fluctuate you know the process isn't running well. With processes where you haven't got a clear output, we use energy as a measure of the quality: before the equipment fails efficiency starts to dip and you can then decide whether to intervene."
He said this was a really powerful measure, and whereas traditionally energy had been seen as an overhead, companies were now increasingly seeing it as a variable and not a fixed cost.
Recycling
How was industry responding to increased pressure to recycle? Dr Geake mentioned used tyres, which are an immense problem to dispose of. He had worked with a tyre firm and had had discussions about grinding up tyre carcases after removing the steel reinforcement, and adding the material as an ingredient to tarmac for roads where it would improve surface friction and reduce wear. But there had been little progress.
Mr McCarthy had worked with a firm that blew plastic bottles for bottled water. It had started using a percentage of recycled material but had found the bottle-forming machine could not run at full speed. He was working with the company to "tweak" the machine to increase the speed. "This sort of thing is becoming more common," he said. "Materials cost is typically 50% of manufacturing costs. If you can use recycled material that has a big impact on the bottom line."
Dr Geake added that there had been a re-emergence of materials science and scientists because their skills and knowledge were needed in this field.
Whole life costing
Mr McCarthy said that a study by the US Army had compared a number of fleets and concluded that asset life was increased by half in those sites that undertook effective maintenance. "If you do the maintenance so you get things running consistently rather than waiting for them to fail, you extend asset life," he said.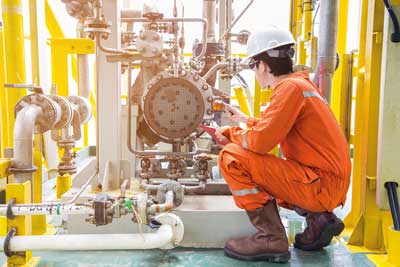 Dr Geake had chaired a whole life costing project for the oil and gas industry, which led to an ISO standard. "Then the oil price rocketed and they said forget whole life cost, spend whatever you want to get to market. Then there was the latest collapse in the oil price, and they were rather sorry they didn't use the whole life costing process because they'd have been in control of the situation much better." Similarly a European Eureka research project, MACRO, had produced a set of software tools, APT, to model asset performance, whole life costs and wear, but again the tools had had little uptake.
Mr McCarthy said that as machines wear they became more expensive to run. If the cost per thousand run hours was plotted, there came a point at which costs started to increase exponentially and a point could be identified where it was worth reconditioning the machine.
There was thus an argument both for maintaining equipment properly to extend its life and retrofitting it to allow monitoring and improve control, thus avoiding scrapping it.
Dr Geake said that this had an impact on carbon emissions because of the embedded carbon in any asset: "The key thing is that if you can avoid throwing something away you can get much better management of carbon," he said.
Micro initiatives
The discussion then considered areas at a more micro level, where maintenance and engineering activities could have an impact.
These included "ownership" of improved energy intensity and asset performance, and innovation to improve connectivity. Actions that could have an impact towards achieving the UN's Sustainable Development Goals included improving skills and standardisation to reduce complexity; reducing vulnerability, for example to extreme weather; improving energy management; efficiency in the use of materials, including embedded carbon dioxide; and improving emission control. In addition partnerships and alliances could be set up to develop new insights.
An example of ownership of energy efficiency occurred in General Electric, where the maintenance department was made accountable for the energy budget, which was similar in size to the maintenance budget. The maintenance team was given a deal whereby what they could save on energy they could spend on assets. Mr McCarthy said: "It was very successful. They started looking at energy, where the key users were and how they controlled it, and they found that the way people were operating equipment was inefficient, so by putting in the right methods they were able to make savings. Some of it was really low tech – just knowing what to control."
Another example involved Agfa Graphics, which is involved in the energy intensive business of etching aluminium plates for printing processes and which needed to cut its energy costs. A successful initiative was undertaken at its Leeds site, but the company initially had difficulty in replicating it at other sites, even though without improvement their survival was potentially at stake. Eventually each plant was required to meet the requirements of ISO 15001, which forced them to identify where energy use was, and to report on consumption monthly. In the end, Mr McCarthy said, "Agfa saved €15m over five years by improving energy management, but the problem was how to galvanise senior leaders to give commitment."
Improved connectivity could make possible better monitoring but also smart grids, energy recycling and balancing and capturing waste heat.
Dr Winkler said the regulator Ofwat had been pressing companies to be more innovative, encouraging them to set up innovation days to engage with smaller companies. It was thought this was connected to the UN's 17 Sustainable Development Goals, which mandated all government departments to improve energy efficiency and resource efficiency. However there were doubts about how effective this would be, compared with the French approach in which companies had a legal obligation to demonstrate what they were doing to meet the goals.
There was doubt about how far the aims of the sustainability goals were being adopted, despite there being evidence of benefits for businesses.
Dr Geake said: "It may well be when you're putting forward a case to change something you add [a reference to the SDGs] in to enrich that case," but there was no structured approach.
There was agreement that staff and managers needed to be engaged for initiatives to be effective and introducing accountability.
Dr Geake said: "It comes back to the management chain – define the company's role, put measurements in there, create a feedback loop [with incentives for good performance]."
Mr McCarthy added that it was a mistake to see sustainability as a minor issue: "It's really about change, it's not peripheral or at the edges, it's really about saying how do we challenge, how do we change the way we work."