Chancellor of the Exchequer Rishi Sunak's Budget, delivered yesterday, was praised for combining short term measures to protect people and businesses affected by the coronavirus outbreak with long-term measures to boost the economy.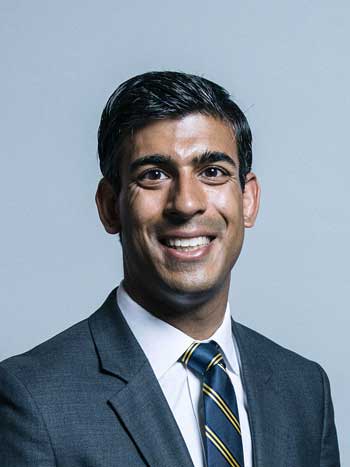 Businesses welcomed the announcement of a review of business rates, to report in the autumn. The Research and Development credit will be increased from 12 to 13% – this will be worth £2,400 on a typical R&D claim, fulfilling a manifesto commitment, the chancellor said. He announced that the government would more than doubling investment in R&D to £22bn a year, starting with an increase of 15% next year.
He announced plans to invest at least £800m in a new research funding agency modelled on ARPA in the US, and also pledged to spread more R&D funding around the country – at present 50% goes to London and the East and South East of England.
There will also be a £28m package and up to 10,000 start-up loans to support entrepreneurs and businesses to start
Environmental measures will include introducing carbon capture and storage at two sites, to capture carbon dioxide emissions before it is released into the atmosphere.
Make UK chief executive Stephen Phipson said: "Business understands that dealing with the impact of the coronavirus on individuals and the economy was always going to be the chancellor's priority and he has our full support in doing whatever is necessary to protect the public and the economy.
"Aside from the overwhelming immediate priority the chancellor has also recognised the need to turbocharge investment in long term through measures which will boost the productive potential of the economy and support green growth. In a world which is rapidly becoming digital the UK needs to stay at the forefront of research and innovation. Today's measures to boost R&D will be applauded by industry and will help the UK lead in the technologies of the future."
Dame Carolyn Fairbairn, CBI Director-General, said the chancellor had delivered "two Budgets in one: a first for national resilience today and a second for economic ambition tomorrow."
She added: "While the response to Covid19 is urgent, it is very good to see this Budget's focus on innovation and infrastructure. The Chancellor has listened to many calls from CBI members, with decisive action on vital long-term issues. The significant uplift in R&D funding, creation of a UK version of ARPA, a fundamental review of business rates and spending promises on infrastructure will all bring real benefits to people, business and communities." Tim Thomas, Make UK director of employment & skills policy, welcomed funding for further education. He said: "Extra capital funding for the entire FE college estate is both welcome and needed. With T-levels around the corner for manufacturers, funding for new capital equipment, which is often a block to greater technical training, cannot come too soon."