Increasingly companies are seeing the benefit of contracting out condition monitoring and servicing to one organisation, says Chris Williams, Flender UK industrial service manager.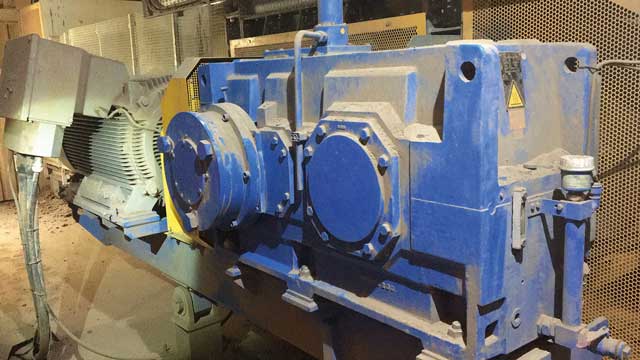 Predictive maintenance has become an essential weapon in the armoury of industrial processes and manufacturing by helping avoid breakdowns and plant failures as well as allowing scheduled maintenance and forward planning to take place.
Many companies are taking up condition monitoring, giving them more information on how their equipment and plants are performing. and combining this with service contracts to provide 24-hour support.
In industries such as aggregates, one component failure can create unexpected halts in production equating to losses of thousands of pounds per hour. But knowing where to start with monitoring is a concern to some. This requires the right supplier, one that can provide high servicing standards along with quality procedures and on-site advice about the best choices to make.
Many companies exist in fast-moving industries and need flexibility as well as reliable options. Existing equipment has often been sourced from various manufacturers, so finding a supplier capable of carrying out monitoring and full multi-brand servicing is important.
With the general growth in monitoring many new operators have sprung up, and although they may identify potential faults, they may not be able to carry out repairs.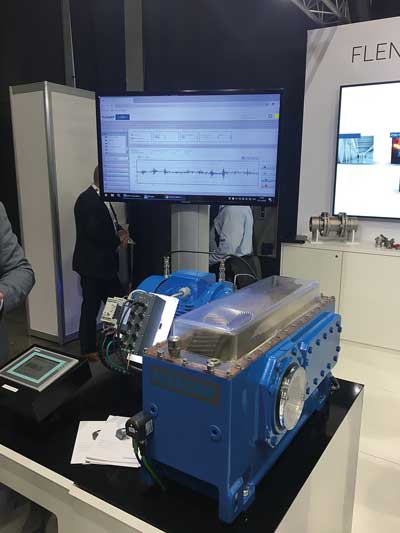 Flender, a Siemens company, has seen huge growth in condition monitoring and products and servicing including spares. It works with many companies taking up condition monitoring. Combined with service contracts to provide 24-hour support along with regular maintenance and other site support, this can prove highly valuable.
Flender service engineers provide immediate support on site to minimise downtime, and are also able to service other manufacturers' units to the highest standards using genuine parts and high quality components. While attending sites to inspect and service equipment, service engineers can identify potential problems and discuss a range of solutions to maintain plants at peak performance, as well as building in flexibility for the expansion and contraction of operating processes.
Refurbishment and retrofitting can be carried out; quite often engineers are called out, after looking at one aspect of a site, to advise on other areas of a site's production or manufacturing. The key is to take a holistic approach and help the customer maximise the efficiency of all their processes and the performance of their equipment.
The human element of the service complements the growth of automated condition monitoring systems, with experienced engineers able to see beyond simple monitoring. Bespoke customer reports along with energy-saving solutions and record-keeping are another trend Flender is seeing at companies keen to maximise their existing and future potential.
There are many options for machinery operators to take, from online to offline monitoring, through to regular site visits with handheld monitoring units where integrating with the customers' existing systems may be difficult, or where for example extra cabling could be an issue.
UK examples range from cooling towers to cement works, and wind turbines to materials handling, where it is vital that support teams provide round-the-clock multi-brand repair and maintenance.
---
www.flender.com | chris.williams@flender.com
---
Flender is a Siemens company, celebrating 50 years in the UK. Its UK HQ at Leeds specialises in the supply and servicing of gearboxes for industry, including onshore and offshore wind turbines, integrated drive systems and mechanical handling solutions. It has been expanding its work in recent years, driven by digital technology developments in a range of industry environments.